If you're considering a home makeover, a professional-quality exterior paint job is an excellent place to start. Exterior paint not only protects your home from weather damage, it also enhance curb appeal and can even improve the value of your property. Paint can do more than refresh your home. It can protect it from bugs, mildew, heat and other outdoor elements that can wreak havoc on your siding. Painting your siding can also help to preserve it from damage caused by sun exposure. Different types of siding material require different types of exterior paint, so be sure to consult with a professional before getting started on your project.
Even if you don't plan to extensively renovate your home this year but simply want to freshen things up a bit with a new color, repainting is an easy way to make a big impact.
Choosing the right paint color for exterior painting project.
When it comes to choosing exterior paint colors, there are a few things to keep in mind. First, take a look at your home's architecture and decide if you want to play up certain features or downplay others. If your home has a lot of ornate details, you might want to choose a more subdued color scheme to let the details shine. On the other hand, if your home is fairly simple in design, you can go bolder with your color choices.
Also consider the quality of the paint used, and how it's applied. How well a paint withstands Boston winters, for example, is going to be different than how it does in other parts of the country. It's not just about how hardy the paint is; it's also about the tools and techniques used in applying it. Like all paint products, cold-weather paints tend to be more expensive than their traditional counterparts, but they can be worth the extra cost if you expect to see your building exposed to winter weather.
With so many different exterior paint options available on the market today, it can be overwhelming to try and select the right one for your needs. When selecting exterior paint, it's important to choose a product that will stand up to the elements while also looking good.
Best exterior paints on the market in 2022:
Behr Premium Plus Ultra Exterior Paint and Primer in One

If you're looking for an all-in-one exterior paint and primer, Behr's Premium Plus Ultra is a great option. This paint has a durable finish that resists stains, fading, and chipping, making it a good choice for homes in high-traffic areas. It also has a mildew-resistant coating to help protect your home from mold and mildew.
Sherwin-Williams SuperPaint Exterior Acrylic Latex Paint
Sherwin-Williams' SuperPaint is another good option for exterior paint. This paint has a 100 percent acrylic latex formula that makes it resistant to cracking, peeling, and fading. It also has a low VOC formula, so it's better for the environment.
Pratt & Lambert Accolade Exterior Paint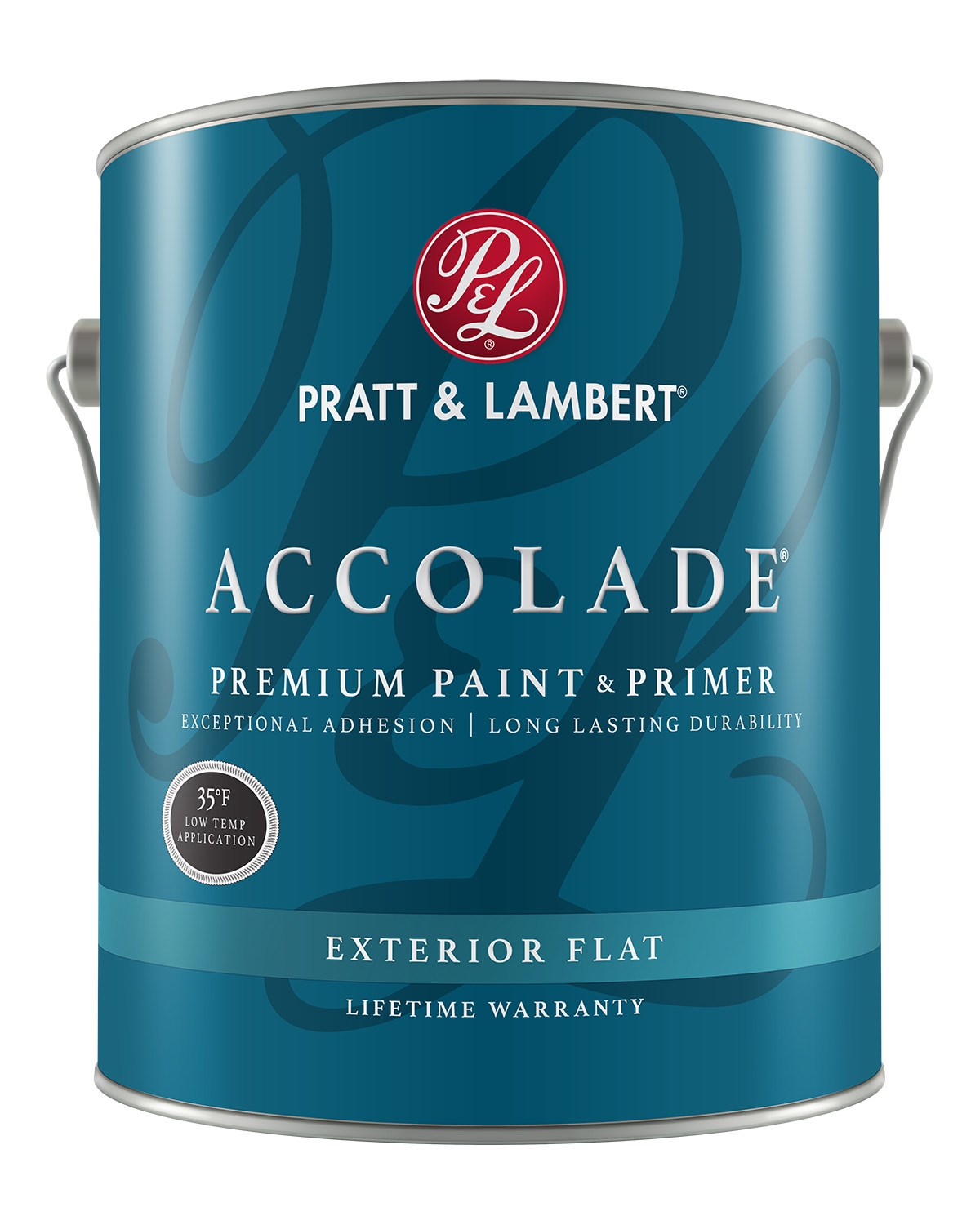 If you're looking for a paint that will go the extra mile to protect your home, Pratt & Lambert's Accolade paint is a good option. This paint has a unique formula that makes it resistant to mildew, UV rays, and water damage. It's also fade-resistant, so it will keep your home looking good for years to come.
What is a good time of the year to paint your home?
Choosing the best time of year to paint your home requires careful consideration of a number of factors. If you're planning on repainting your exterior, plan ahead for all of the steps that will be involved in the process: Contacting and hiring a professional painter, removing and storing furniture and other household items from around your house, and preparing for any necessary repairs that may need to be made before you paint. The right timing will ensure a smooth process.
Exterior painting is best done when the weather is mild and there is little chance of rain or snow. Summer and spring are typically the best times of year for exterior painting, but in some cases, early fall can also be a good time to paint. Avoid painting during the hottest months of the year, as the intense heat can cause the paint to blister and peel.
Picking the right time to paint your home may seem like an easy decision, but it's not always that simple. Moisture, whether from rain or from dew, dissipates quickly in damp conditions. While warm sunshine often helps to dry paint quickly, drafts from nearby roof fans and other elements can also help speed up the drying process. In these cases, choosing a time when the air temperature is at least 14 degrees Fahrenheit (~ 5 degrees Celsius) can help reduce the risk of paint failure caused by excess moisture.
Reasons for repaint your property:
Exterior painting is a necessary part of maintaining your home. There can be many reasons that you might want to re-paint; the most common reason being is to protect your house siding from natural damaging factors and give your home a fresh new look. Your home is your pride and joy - a place to come home to. It's also an investment. And like any investment, you want it to keep its value and last as long as possible. Provided you give your home regular maintenance, the simplest way to protect it is to keep it painted. On top of that, when it comes time to sell it, a fresh coat of paint can significantly enhance its appeal for the next owner.

Benefits of Repainting Exterior of Your Home:

According to 2022 Cost Vs. Value Report by Remodeling magazine, painting the exterior of a home is one of the best investments a homeowner can make.
1. Prevents Damage: Paint acts as a barrier between your home and the elements, including sun, rain, wind, and snow. By regularly repainting the exterior of your home, you can prevent damage to your siding, trim, and other features caused by weathering.
2. Increases Curb Appeal: A fresh coat of paint can make a huge difference in the way your home looks from the outside. If you're planning to sell your home, a new coat of paint (or even just touching up areas that have become faded or chipped) can increase its curb appeal and help it sell faster.
3. Makes Your Home Last Longer: In addition to protecting your home from damage, repainting it regularly can actually make it last longer. By keeping up with exterior painting, you can prevent rot, decay, and other problems that can shorten the lifespan of your home.
4. Saves You Money: While repainting your home may seem like a costly investment upfront, it can actually save you money in the long run. By preventing damage and making your home last longer, you won't have to spend as much on repairs or replacement in the future.
5. Increases Energy Efficiency: A fresh coat of paint can also help to increase the energy efficiency of your home. In addition to reflecting heat away from your home in the summer, a light-colored paint can also reflect sunlight back into your home in the winter, helping to keep it warmer.
6. Adds Value to Your Home: Not only can repainting your home make it more appealing to buyers, but it can also add value to your home. If you're planning to sell in the future, investing in exterior painting now can pay off when it comes time to put your home on the market.
Make your house stand out from the all the beige and gray facades around your neighborhood. Paint your house in rich, warm colors like brown, orange, and green, which reflect the light from sunlight and make your home more inviting.
Our trained, experienced staff is prepared to re-paint your home in any season. We have the right paint for every weather condition and will work hard to return your home to its beautiful state. If you're considering painting your home feel free to request a free estimate by clicking here.
If you are reading this blog post, chances are the best time for you to repaint your home is NOW. Unless you are reading this during Christmas, in which case Feliz Navidad! We are not great at predicting when you'll be reading this blog, but what we are great at is interior and exterior painting.
If you're thinking about painting your home, we would be happy to provide you with a free estimate. We understand that choosing the right time to repaint your home can be daunting, but our professional painters are here to help make the process as smooth as possible for you. Contact us today to get started!