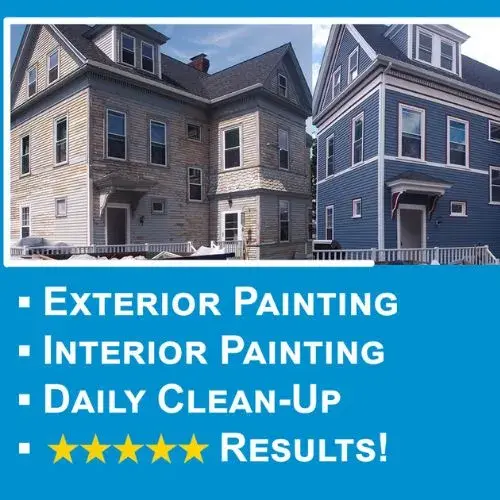 House Painting
Let us take care of your home painting needs! High quality work, reasonable prices and proud customer satisfaction is our goal.
We are qualified to paint most interior or exterior surfaces including: - Wood - Masonry - Aluminum - Vinyl siding and more.
If you need complete house painting, exterior home painting or interior painting of your windows and doors, crawl space, living room, kitchen or basement we can do it!
Don't spend hours upon hours (or days or weeks) painting your home! We will paint your home quickly and efficiently and get your busy life back to normal.
We have 18+ years of experience in the painting industry and can make sure you are completely satisfied with your project. Call us today (508) 481-0150 for a free estimate on painting your home.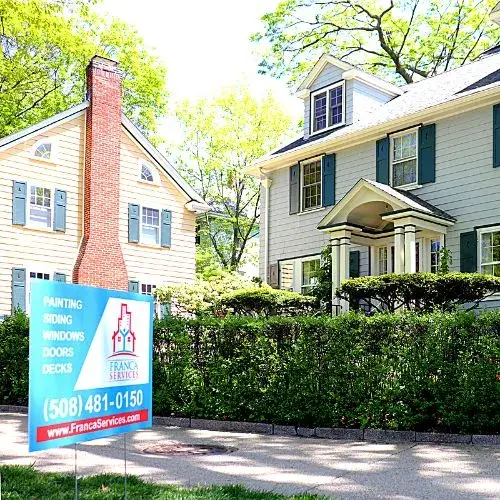 Exterior Painting
Make your house stand out from all the rest. We offer a variety of house painting services to help make your home an eye-catching one.
By choosing to have the outside of your home painted, you'll add curb appeal and enhance the property's overall appearance.
A fresh coat of exterior paint will make all the difference to your home.
We can help you pick a color that best matches your style, and an exterior paint product that will be tough enough to stand up to any weather Mother Nature can throw at it.
Interior Painting
An interior paint job will help you get the most out of your home's value, minimize the hassle of upkeep, and encourage you to keep your house looking its best.
We're not just painters - we transform spaces. No matter the size of your project, our certified crews will ensure it gets done to the highest quality and in a timely manner.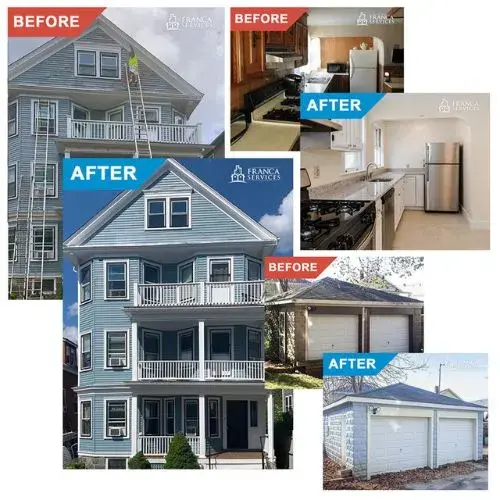 Why Choose Us
We have been painting both residential and commercial properties since 2003: we clean thoroughly, pay attention to the finer details, and often consult with our customers on color schemes.
We take great pride in our work and our customers continue to reward us with their repeat business.
19+ years in the business!
We are Fully Licensed & Insured
Accredited BBB business with an A+ rating.
Family Owned & Operated.
We understand that building a deck or patio is a big investment and we want our customers to know that we are here for them to help accomplish the project in a timely and affordable manner.

Our team has many years of experience in all phases of deck and patio projects and we can create a one-of-a-kind outdoor space in your own backyard.