KAREN K.

"Thank you so much for all your help getting everything ready. The deck looks great! Alan and his crew worked really hard. We will enjoy many nice evenings sitting out on it."
BLAINE A.

Professional and honest. My wife and I hired Franca Services to build a large (1000 sf), three-tiered deck for the back of our house.

As homeowners that have re-modeled one house and built two new, we've experienced a lot in terms of dealing with project planning, execution, problem solving and customer service.

From our first contact with their office to the last screw put into the deck, Alan and his staff were a pleasure to work with.

They always showed up on time, took time to go over the daily work that would be getting done and provided a level of customer service that not many contractors can equal.

The builder of our current home could learn A LOT from Franca Services!

My wife and I would certainly recommend Franca Services and plan on using them again in the future, which is the highest recommendation we could give. Thanks, Alan!
JOHN D.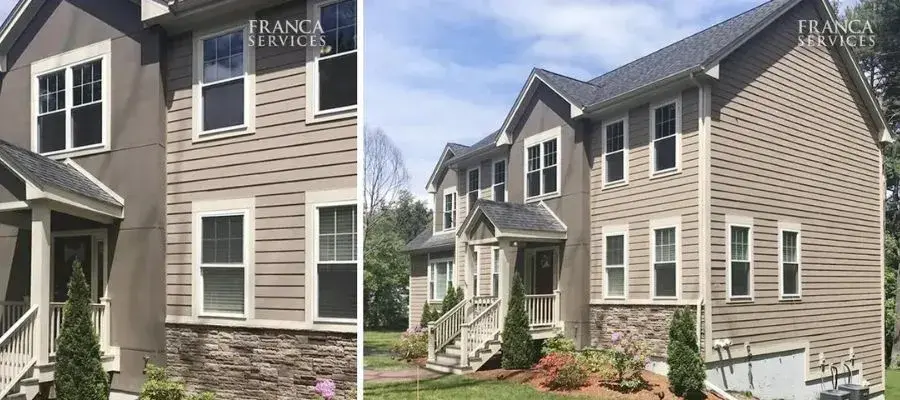 "I had a specific vision for my home and wanted to find a local contractors versed in every aspect of what the project involved: siding installation, exterior painting, you name it. After getting a few different quotes from various construction companies, I settled on Franca Services. From the initial contact to the final stages of the project the company delivered on all their promises, and I honestly say I could not be happier with the results. Thank You Franca Team, I'm adding you to my rolodex."
MARYLOU & MARK C. // MAYNARD, MA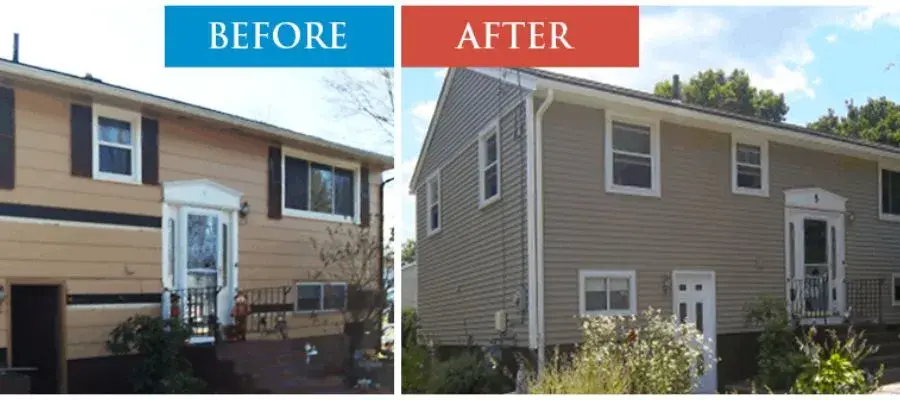 "We were so happy with your company from the first phone call to the first meeting you were all so nice and helpful to us and your price was very reasonable and the work was excellent our home looks so nice now with the vinyl siding and our new gutters your people worked so hard and were so nice we have never done work with such great people who treated us so well and answered any and all questions we had. It was a pleasure to do business with your company and if we ever need any work done on our home again your company is the first one we will call or refer to friends and family! don't ever change your company is amazing!! Thanks from the Carey's."
THOMAS S.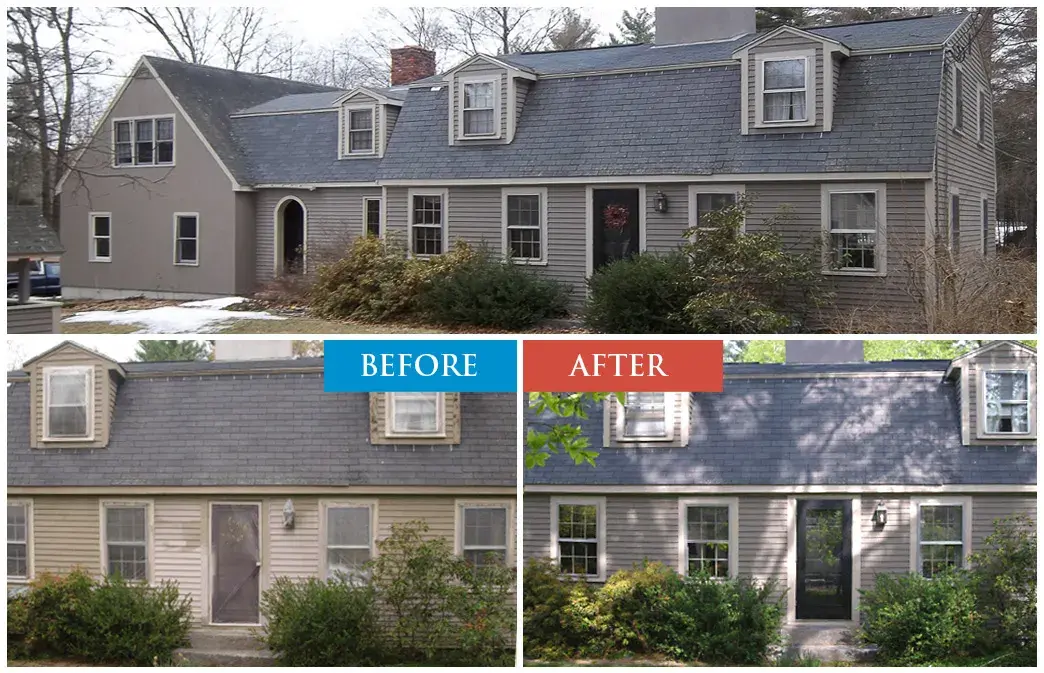 "The house come out really terrific! Does really look nice, the boys did a really nice job. Thank you!"
MARK B.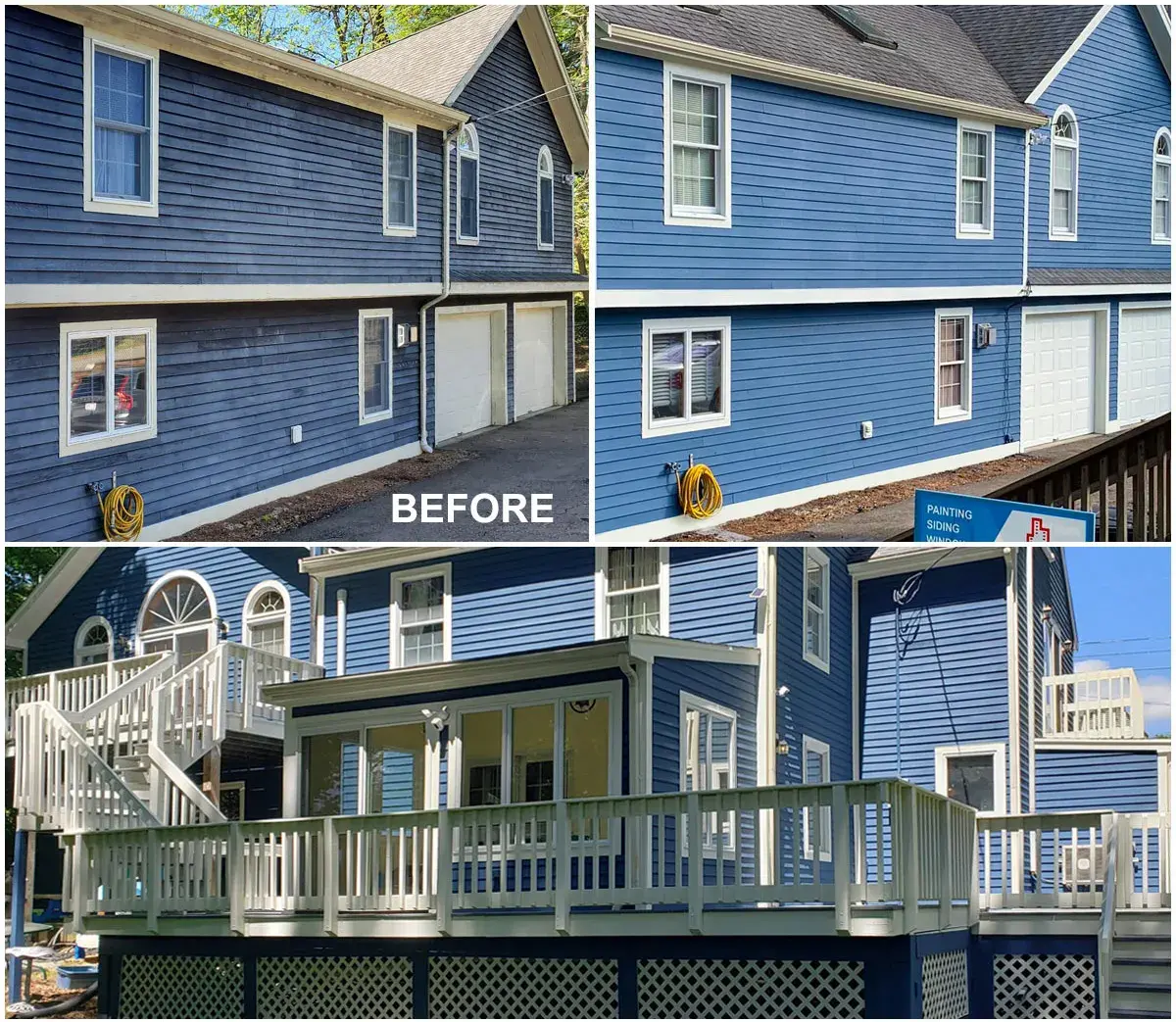 "Great job on the exterior of our home along with all of our decks. Fair price and prompt service."
Delvina L.

"We just used Franca Services for exterior painting and carpentry. My husband and I were very pleased with the work and the professionalism of Bryan and his crew. He was responsive from start to finish and eased any concerns. I was very pleased with the final product and highly recommend this company."