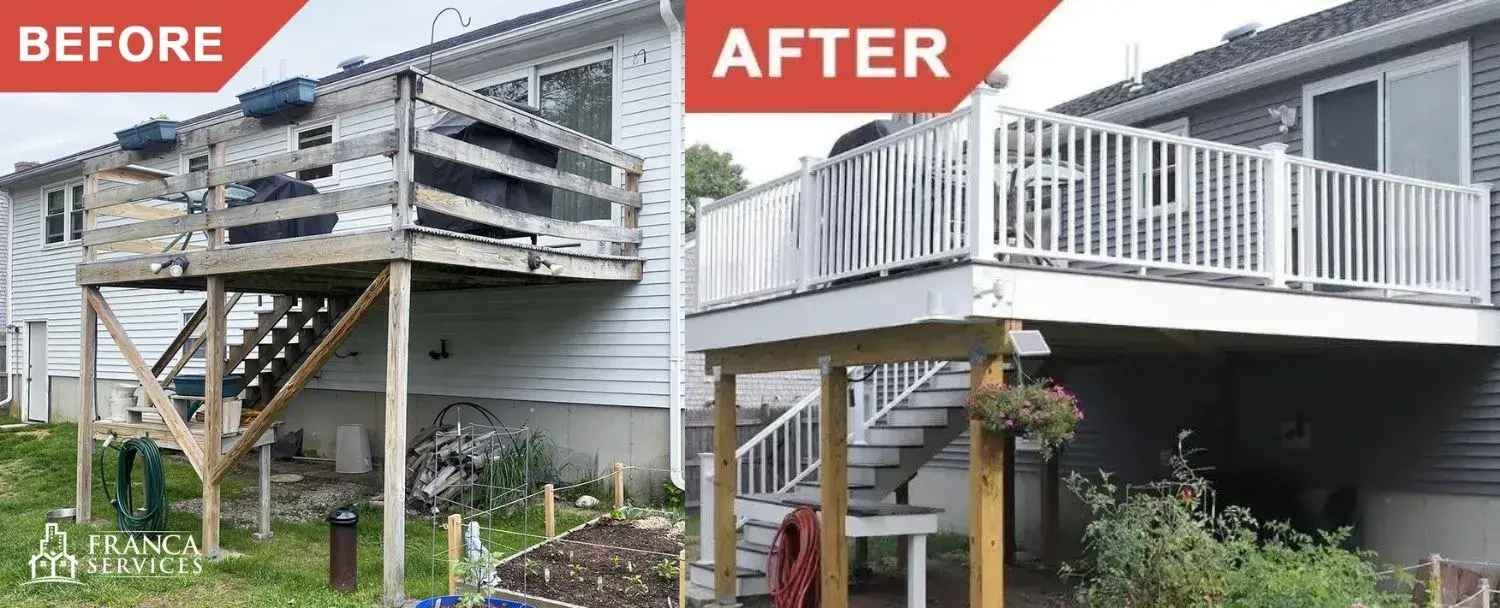 Deck Replacement is a Smart Home Investment
If you have an old or damaged deck, it may be time to consider a replacement.
A new deck can add beauty and value to your home while also providing a safe and enjoyable place to spend time with family and friends.
At Franca Services, we can help you choose the perfect new deck for your home and budget. We will also handle all aspects of the deck replacement process, from removal of the old deck to installation of the new one.
We offer many deck styles: attached, wrap-around, detached, multi-tier, and more. We also offer a variety of decking materials, including pressure-treated lumber, cedar, composite decking, and PVC.
No matter what type of deck you need, we can build it for you. We're proud to offer comprehensive deck replacement and installation services in and around Greater Boston Area.
Get a custom-made deck, porch or pergola made by our experienced pros, to withstand the many harsh weather conditions. We have been in the industry for over 19 years, so you can be sure that your investment is in good hands.