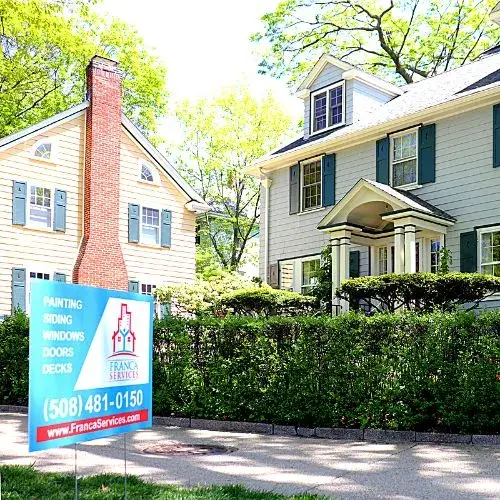 Exterior Painting Boston is a popular search among homeowners looking for reliable and professional painting services to rejuvenate the appearance of their homes. Franca Services has been providing top-notch exterior painting services since 2003. As a family-owned and operated business, they have earned an A+ rating from the Better Business Bureau (BBB), cementing their reputation for excellence.
Estimating the cost of an exterior painting project in Boston
Estimating the cost of an exterior painting project in Boston can be a daunting task for homeowners. Factors such as the size of the house, the type of paint and materials used, and the complexity of the project all play a role in determining the final price. Franca Services simplifies this process by offering free, detailed estimates tailored to each customer's unique needs and preferences.
The Painting Process and Quality Materials
When it comes to the actual painting, Franca Services employs a team of seasoned professionals who utilize high-grade materials to produce an even and polished outcome. These expert painters pay close attention to every aspect of the project, ensuring a final result that surpasses the expectations of their customers.
The Importance of Proper Preparation
Ensuring that a house is well-prepared is vital for the success of any exterior painting job. Franca Services puts great emphasis on prepping the home, making certain that the surface is clean and ready for the application of new paint. Their meticulous process includes steps like pressure washing, removing any peeling paint, smoothing uneven surfaces, sealing gaps, and using top-quality primers. Thanks to this thorough approach, Franca Services can confidently promise a long-lasting and visually appealing result for their clients.
Service Area Coverage in the Greater Boston Area
Franca Services extends its exceptional exterior painting services to numerous communities within the Greater Boston Area. A few of the locations they serve, among others, include Arlington, Belmont, Brookline, Cambridge, Lexington, Newton, Somerville, Waltham, Watertown, and Winchester. This widespread service area allows homeowners in the region to take advantage of Franca Services' top-notch exterior painting expertise.
Customer Testimonials and Reputation
When it comes to exterior house painting in Boston, MA, homeowners have high praise for Franca Services. They consistently rave about the quality workmanship, attention to detail, and exceptional customer service provided by this trusted company. Additionally, many customers appreciate the thorough preparation process that ensures a long-lasting, flawless finish.
John K.





"We recently worked with Franca Services for an exterior painting project in Boston, and the experience was fantastic. From the initial consultation to the completion of the job, their team was courteous, knowledgeable, and efficient. They helped us choose the perfect color for our home and made sure everything was done to our satisfaction. Our house looks brand new, and we couldn't be more pleased with the outcome. I wouldn't hesitate to recommend Franca Services to friends and family for exterior painting needs."
Sarah M.





"Last summer, we decided to give our home a much-needed facelift. We hired Franca Services for exterior painting in Boston, and we couldn't be happier with the results. Their team was punctual, professional, and detail-oriented. They took great care in prepping our home, and the final result was simply stunning. Our neighbors have even commented on how great our house looks now! I highly recommend Franca Services to anyone in need of exterior painting services."
Choosing Exterior Painting Boston
In conclusion, Exterior Painting Boston is the go-to choice for homeowners seeking to enhance their property's appearance and protect it from the elements. With a focus on customer satisfaction and high-quality work, Franca Services has earned its place as a trusted and respected painting service provider in the Greater Boston Area. To transform your home with a fresh coat of paint, reach out to Franca Services today for a free estimate and experience the difference of working with true professionals.