6 benefits of Exterior House Painting
Why should you paint the exterior of your house?

As a home owner, you may be curious about the benefits of exterior house painting. Painting is one of the fastest, most affordable, and most effective home improvement projects you can do.
It gives your home a boost in curb appeal and will significantly increase the value of your house.
It is a quick way to add your own personal touch to the exterior of your home.
In this blog we'll provide you with six benefits of exterior painting and real life examples that demonstrate what can be possible when an unstoppable force - aka professional house painters - meets an immovable object - an old peeling house that needs some TLC.
Increased Curb Appeal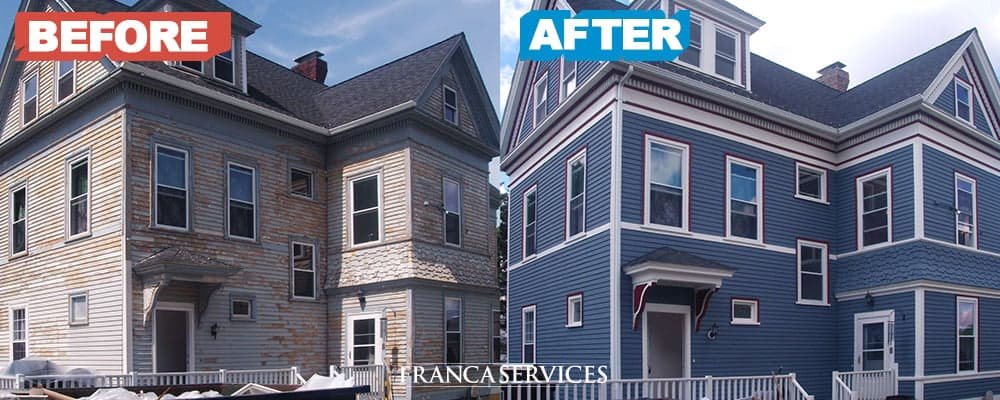 A fresh coat of paint makes everything look better.
According to the National Association of Realtors, buyers today consider a house's curb appeal one of the six most important criteria in making their property-buying decision.
It's the curb appeal of your home that creates all of those buying opportunities.
If your home is in need of a facelift and you are looking for ways to increase curb appeal, exterior painting may be just what you need.
Increase your home's value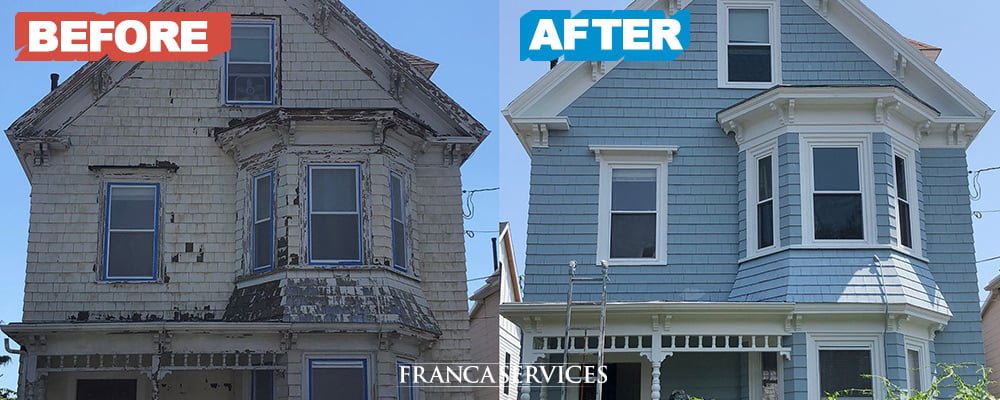 The International House Painting Association surveyed consumers and found that exterior painting of the home can add value to a consumer's property.
Value is added by keeping the home looking good, as it tends to attract potential buyers, and by preventing the potential buyer from having to spend money on additional repair work.
A home that has been properly maintained looks more inviting and can be appealing when compared to other homes in need of a fresh coat of paint.
IHPA estimates that well-maintained houses can sell for up to 10 percent more than comparable properties.
Protection from the elements
As the front line of defense, paint helps to guard your property against environmental elements such as rain and sun.
But exterior paint does so much more.
It insulates against heat and cold, blurs the line between indoors and out, and preserves the original appearance of your home.
Increased lifespan of siding‍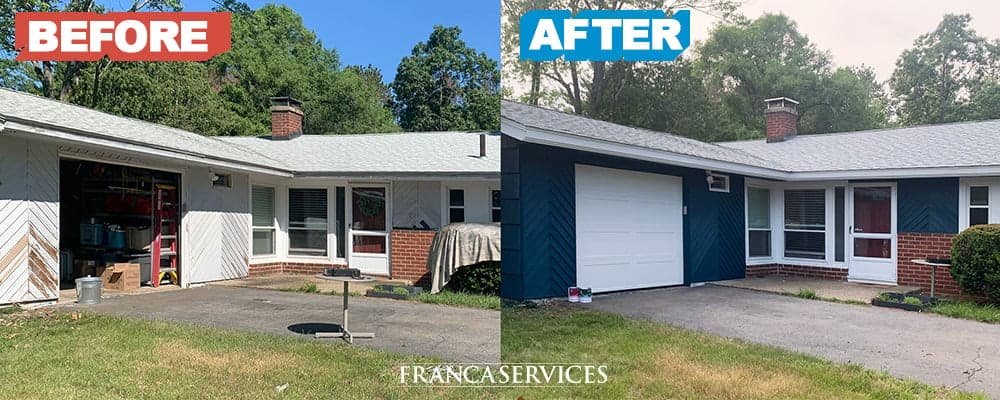 Paint your siding to increase its longevity. Depending on what siding you have, it can last up to 50 years but daily wear and tear diminishes it over time.
By painting your siding you add an extra layer of protection.
If you want to keep your home looking its best for as long as possible, a fresh coat of paint is just what the doctor ordered.
Not only does new paint make your home look better, but a well-maintained house sells for more when you decide to put it on the market.
Insect damage prevention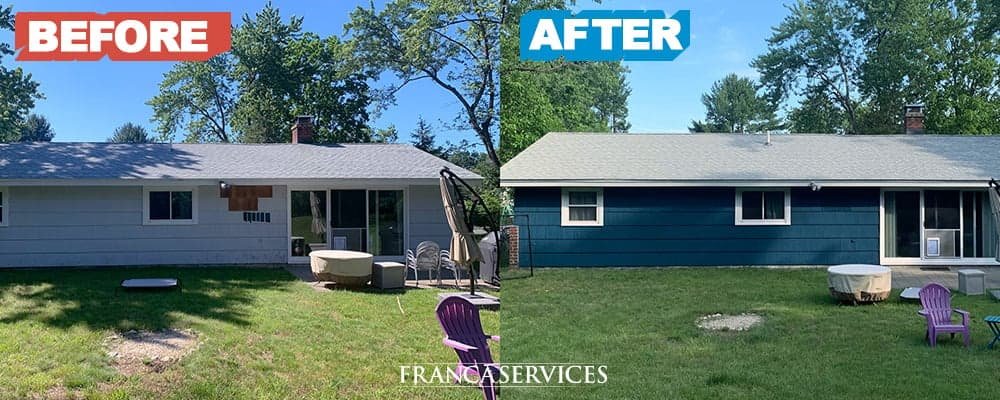 A fresh coat of paint can help you identify—and defeat—any possible termite damage early before it snowballs into a full-blown problem.
Before a home is painted, evaluating it will show you if you have any problems.
As long as your wood isn't still alive and breathing, termites won't go through it.
That means using paint on the exterior of your home is a great way to keep pests like termites, carpenter ants, and other wood-boring insects at bay.
Budget-Friendly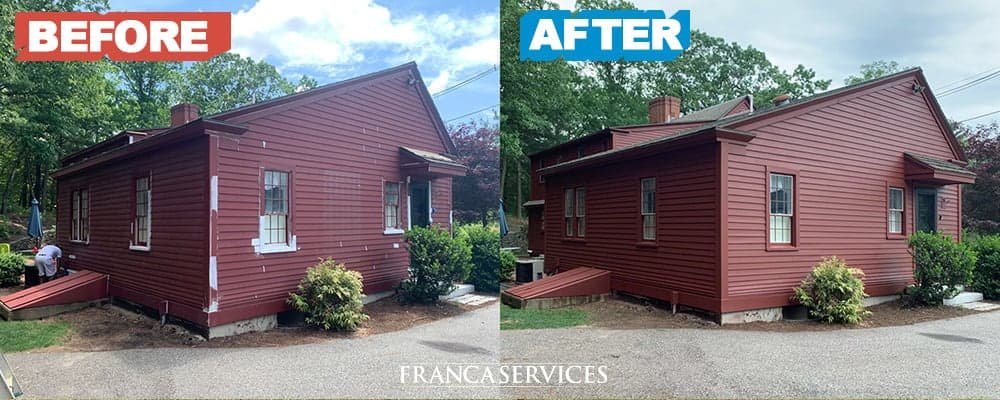 Painting is one of the most cost-effective and easiest ways to update the look of your house.
It's also great for people who are living with old damaged siding and want a more modern, updated look without replacing the siding all together.
Paint is an important part of your home's exterior. It protects it from the elements and helps maintain its value over time.
Some paints last longer than others, so it is important to choose something that will stand up to the elements in your climate.
That is why we use only quality paints to help you keep your home protected for years to come.
Perhaps you are ready to increase the value of your home, or maybe it is time to give your personal residence a new look.
Whatever your reason for painting, hiring local painting professionals takes the hassle and mess out of this involved process.
Franca Services offers full house painting services in the Greater Boston Area.
We can help you choose between colors, textures, and designs, and then we'll provide and apply everything necessary to get the job done.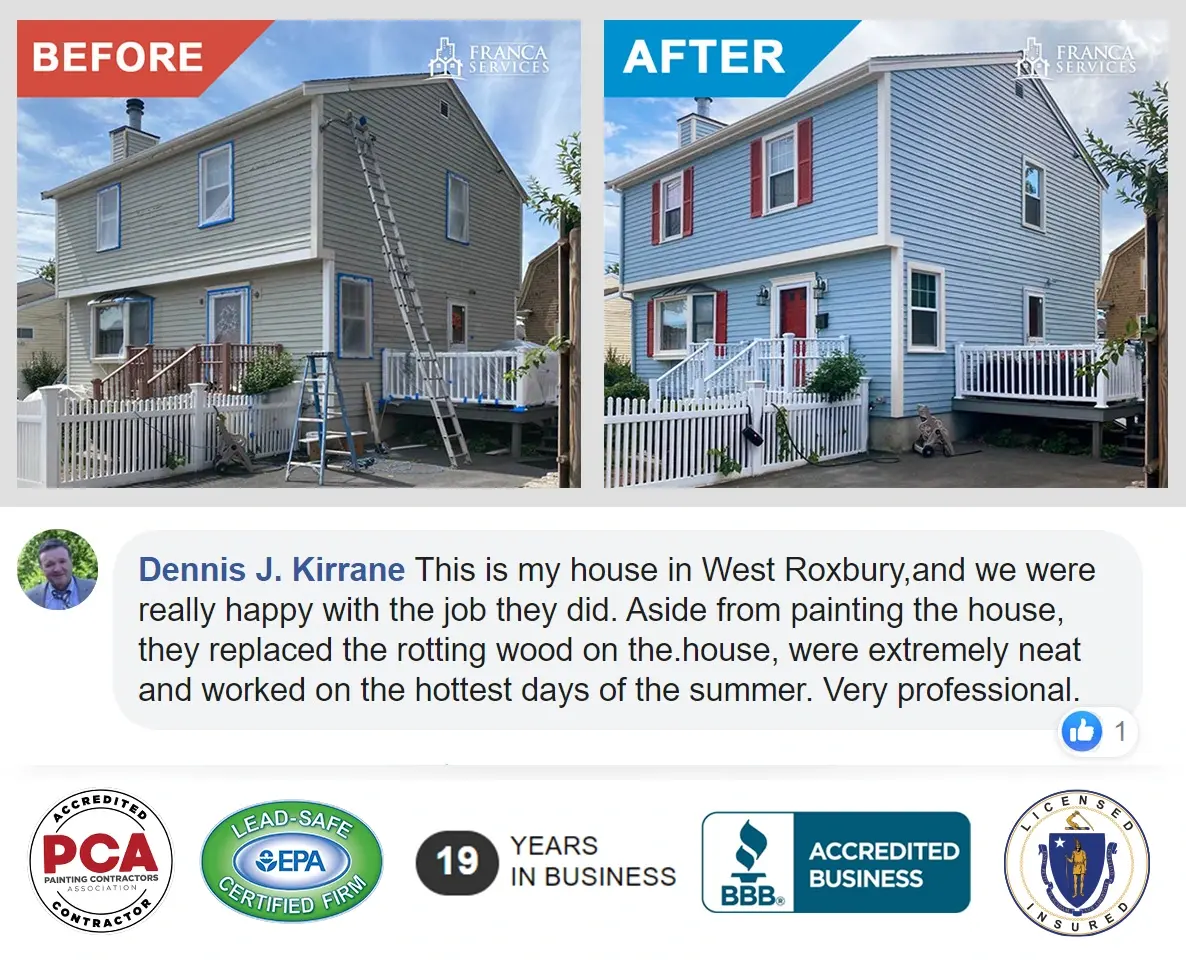 Clean Paint Lines & Beautiful Result is our Franca Promise to You. For a free house painting consultation and estimate 👇👇👇