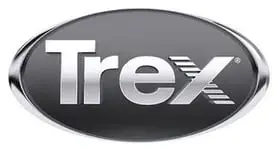 Trex Deck Contractors at Massachusetts
Trex composite decking is the world's #1 decking brand, and the inventor of wood-alternative composite decking. Because your weekends should be spent relaxing on your deck, not repairing it. Trex decks will not rot, warp, crack or be devoured by termites. Period.
In fact, while all Trex decking and railing products offer a 25-Year Limited Residential Warranty against material defects, their high-performance lines add an additional layer of coverage with a 25-Year Limited Residential Fade and Stain Warranty.
Designed with lasting beauty, incredible durability and easy maintenance, there's no compromising with high-performance composite decking. That's why high-performance composite is the only type of decking Trex makes.
Everyone loves the natural look of wood but hates all the painting, staining and sealing. Wood decks of all types, including pressure-treated wood, ipe, cedar or redwood, require extensive upkeep.
Trex was designed with the beauty of wood decking, but not all the maintenance. Trex's high-performance, eco-friendly composite boards withstand years of sun, sleet and snow, keeping their rich color.
What's The Difference Between Trex Decking & Composite
Having a deck at home is an advantage for the whole family who lives in that house and those friends and relatives that will enjoy it as well.
When building a new deck or doing a deck replacement when it is necessary, it must be considered the use of best-quality materials, those which last longer, require less maintenance, have a great variety of colors to match with the homeowner's taste and will provide a great finish.
Thinking about all these points we have brought, boards made of composite fit perfectly on these characteristics. In its composition there are recycled plastic film and reclaimed wood fibers, giving to the deck a look as if it was made of wood but without the cons of it.
The most well-known brand of composite deck is TREX decking, and a lot of people request to have TREX boards without knowing that it is a brand of composite decking because of its extreme quality.
The difference between TREX decking and any other composite decking is the technology around a TREX board; offering a high-performance, weather resistant, fade and stain resistant as well, ensuring that it will not lose its color for decades.
Other brands of composite decking can suffer discoloration and fade over time, being necessary to clean and repaint them every few years, and they might be susceptible to mold, mildew, and scratch.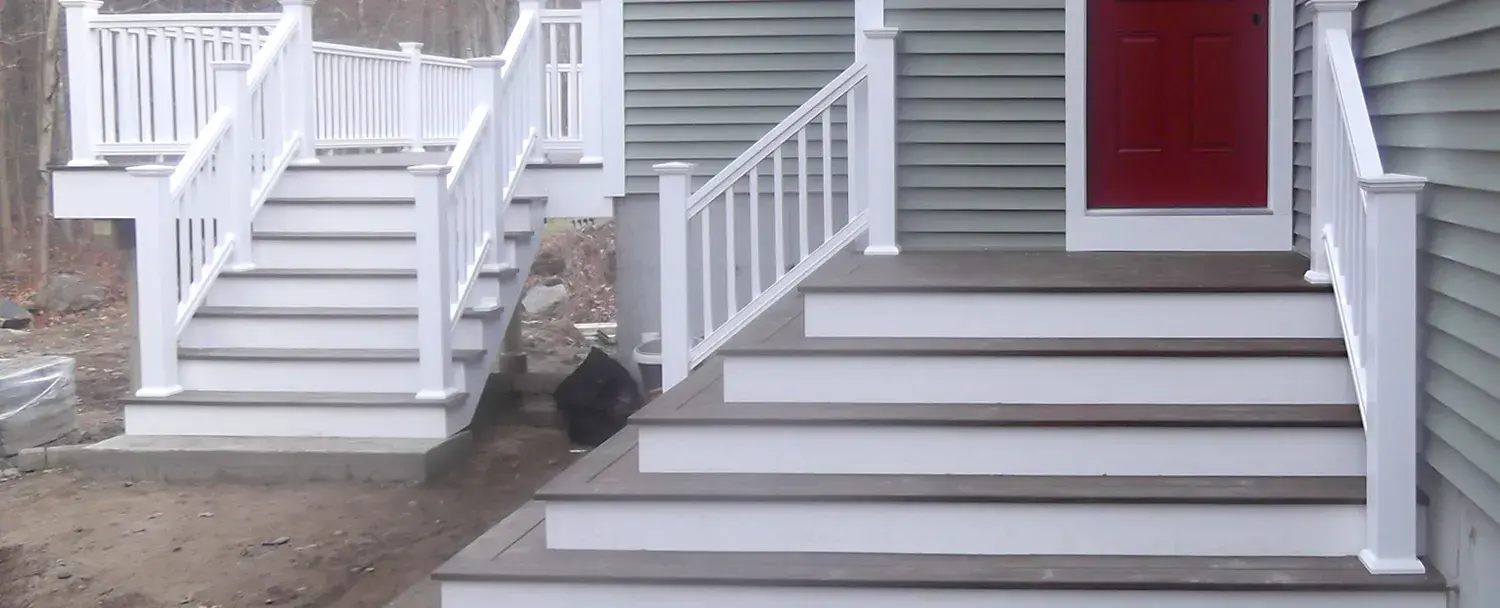 For this deck project seen in the picture above, we worked specifically with Trex Decking materials.
We are always happy when a customer is satisfied with how the project is turning out.
On occasion a client is so pleased with the progress of their current project that they decide to get an estimate for additional work around the house before we wrap things up.
This was the case with this Hudson, MA client, whose home was undergoing a complete installation of Crane Premium Pointe 360 vinyl siding, as well as an application of beautiful Versetta Stone Veneer on the chimney, seen below...