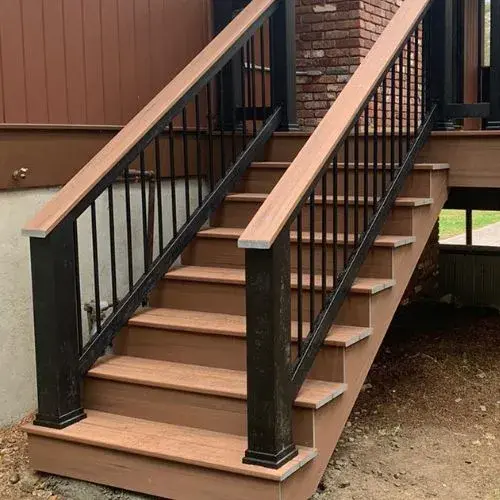 What is a Deck?
A deck is a great way to expand your living space and increase your home's value.
There are several design decisions that apply to every deck project. Your choice of lumber, joists, beams, posts and rails will affect both the cost and strength of the deck.
A wide variety of materials is available for the framework and surface of your deck.
This choices will affect the style, beauty, maintenance and usefulness of your deck.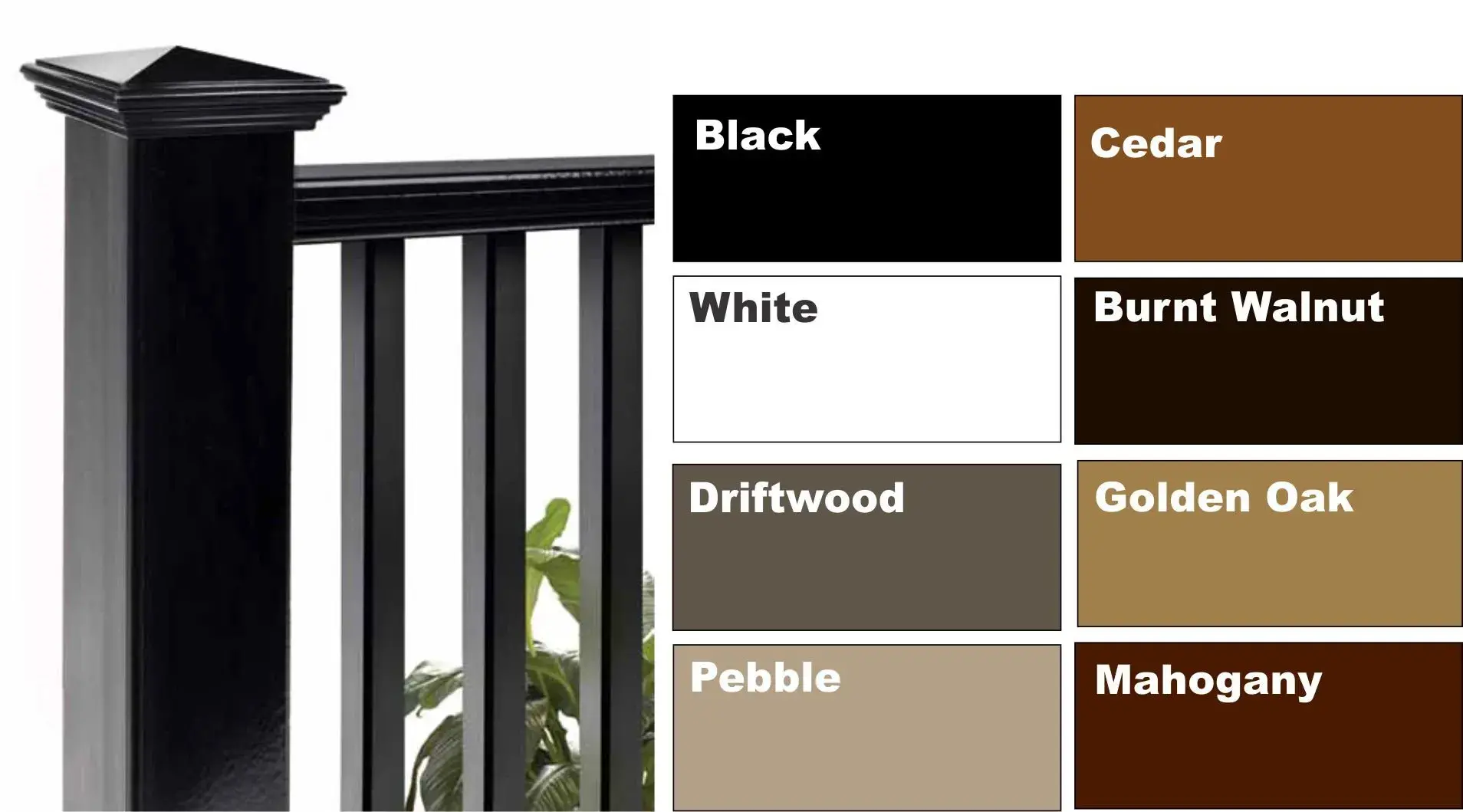 Deck Colors
We realize that there is a whole lot more to decking than finding something that will make your outdoor living space look great.
The right deck will not only be visually appealing but will also stand the test of time and future changes.
We can provide you with decking options in a variety of colours, sizes, and shapes, as well.
If you want to discuss your overall property improvements with our team we can help you do that too.

Composite Decking
Composite deck material gives homeowners the natural look of wood without the maintenance.
The synthetic surface often fights fading and cracking, and is resistant from prolonged sun exposure.
One of the best aspects of composite decking is that most materials are engineered to protect itself from insects, damage from UV rays, and extreme weather patterns.
If left unfinished, your composite decking will not need to be stained or sealed as often to keep it looking new.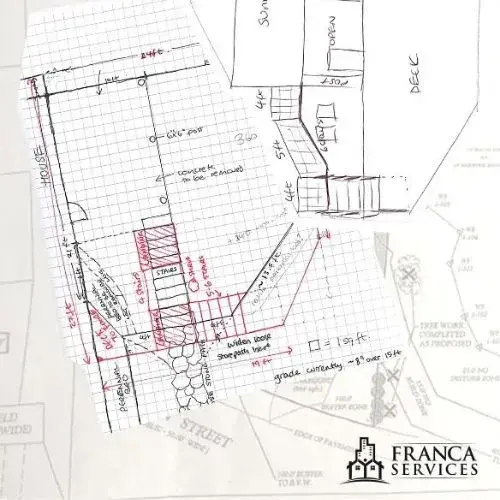 Decking patterns
Your Outdoor Solution is Here! Enhance your living space, maximize your backyard, get the most out of your garden, and more.
You can choose from a variety of decking options that will make your deck look great.
There are many patterns of decking that you can choose from: Basket Weave, Parquet, V Shape, and more!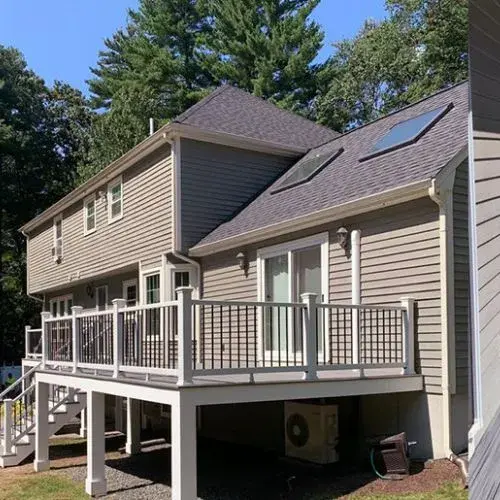 Composite Deck Railings
Franca Services is a leading provider of deck building, installation & deck replacement services in the Greater Boston Area. We pride ourselves on our commitment to professionalism and hard work.
Our goal at Franca Services is to give you the customer superior craftsmanship and value for your money.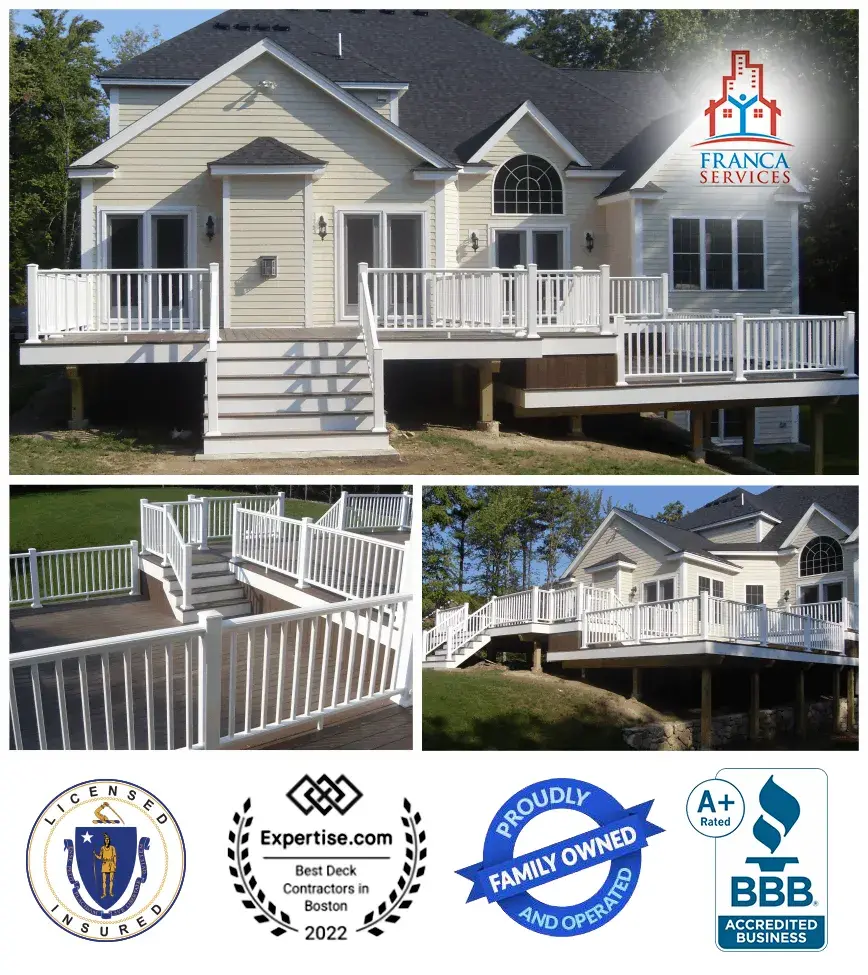 Deck Installers
Our deck building services include tear down, installation, material disposal and more.
We are professional deck builders with well over 18 years of experience that love what we do! We want to make your property into a beauty that you can enjoy for years to come.
We offer competitive pricing and guaranteed satisfaction.
You will be pleased with our work and we welcome the opportunity to be your chosen deck builder.
We understand that building a deck or patio is a big investment and we want our customers to know that we are here for them to help accomplish the project in a timely and affordable manner.

Our team has many years of experience in all phases of deck and patio projects and we can create a one-of-a-kind outdoor space in your own backyard.