6 Benefits of Composite Decking
Decks built with composites are typically more durable and don't require the high degree of maintenance that you would have to do with wood.
Wood decks require annual staining and sealing to protect them from the elements, while composite decks need only be cleaned with soap and water.
Composites are also less likely to warp or splinter than wood, making them a safer option for your family.
2022 is the year to upgrade your outdoor space, and composite decks offer a range of benefits that make them the perfect choice for your home.
Composite decking offers a myriad of benefits, starting with its durability. Here are just a few reasons to choose composite decking for your new deck:
Durability
There's a reason durability is one of the top features of composite decks.
They are made from hundreds of high-quality materials that contribute to their overall strength and long-lasting durability.
Even so, when compared to other decking materials, composite decks are solid enough to withstand heavy traffic and the weight of furniture, family pets, and more.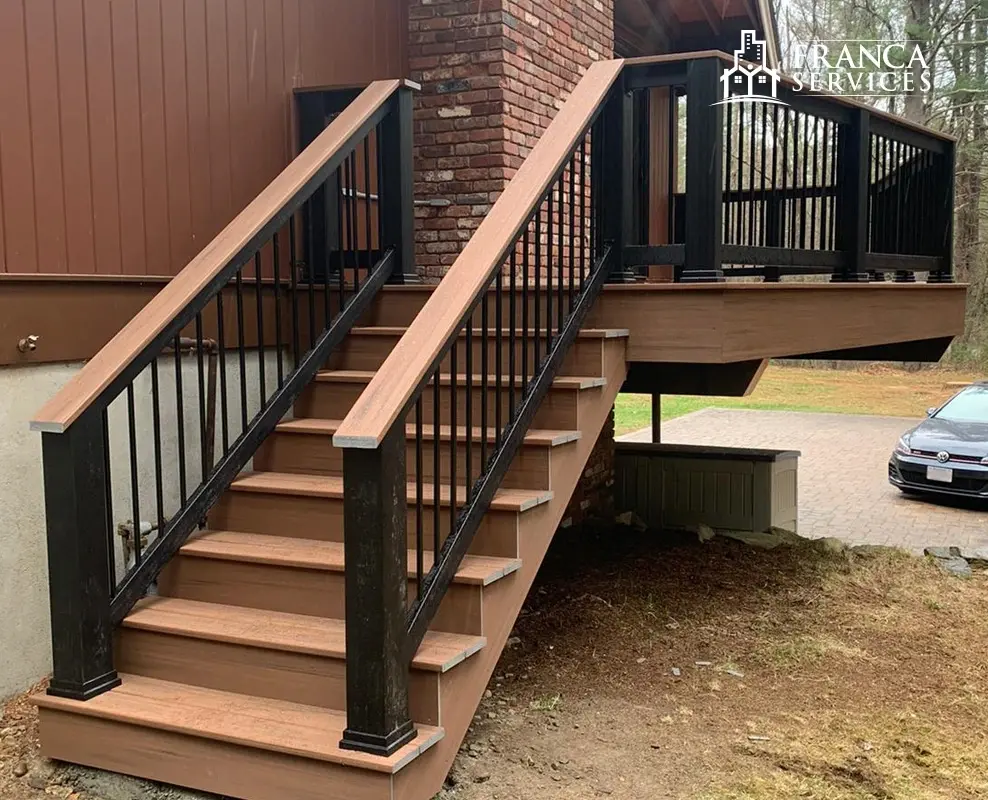 Minimal Maintenance
For less cleanup and no fuss, composite decking is the ideal choice.
Made of plastic, composite decking does not absorb moisture or dry out like wood, so there is less need for sanding and staining.
Plus, it's waterproof – a great feature if you're planning to install it over a pool or in an area with heavy rains.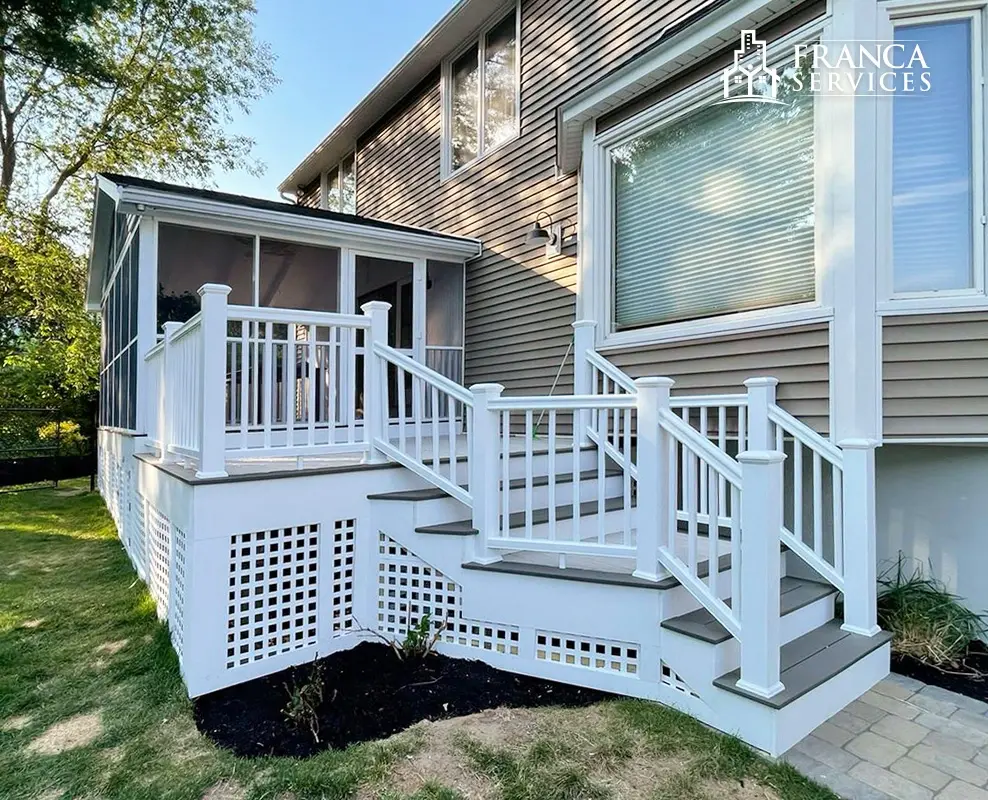 Splinter-Free
A composite deck is a great alternative to all-wood decking. Made with small wood fibers encased in plastic, these boards won't splinter and are safe for bare feet—especially important when you have children and pets around.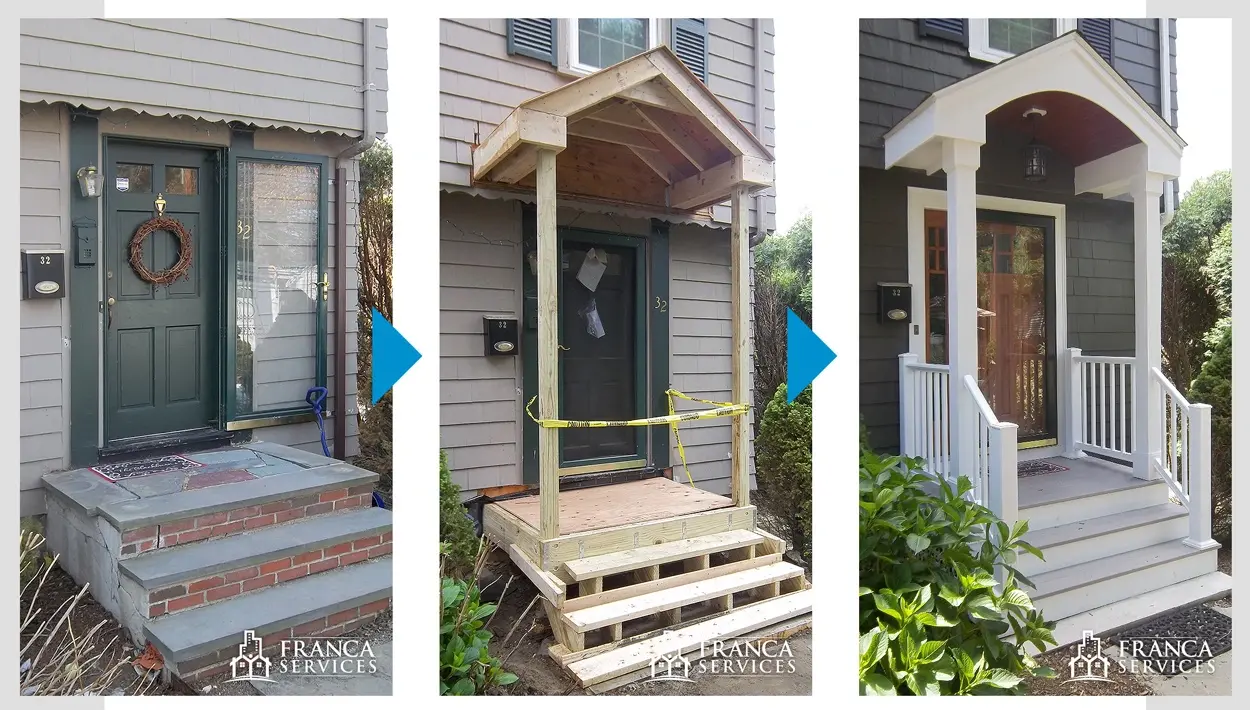 No Insect Damage
Built to withstand the damaging effects of the outdoors, while looking just like natural wood, composite decking is also less vulnerable to insect damage than wood.
One of the best ways to protect against insects like termites and ants is by using composite decking.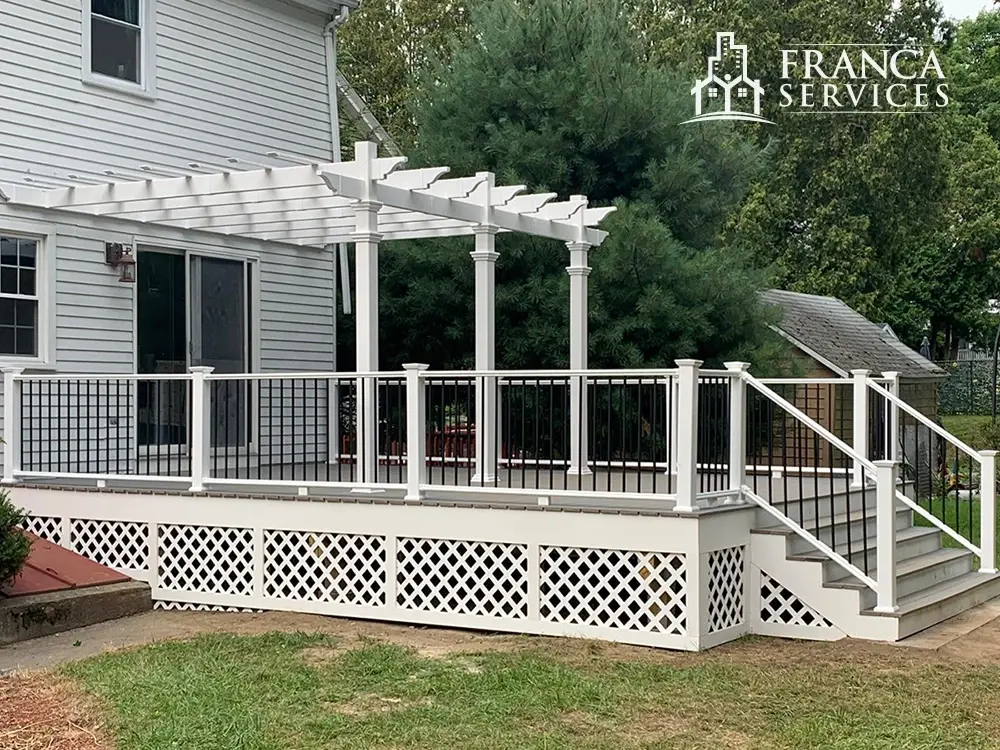 Budget Friendly
While composite decking is normally more expensive, due to the rise in lumber prices, composite decking is currently very competitively priced.
Lumber Shortage 2021 - Why did lumber prices go up?
The shortage of lumber in the US is due to a confluence of factors including increased international demand from China, eventual depletion of old-growth forests and the pandemic.
This means that, without a massive government intervention, prices are not likely to stabilize soon.
What that means for a homeowner is that wood deck might not be the best option at the moment, but composite decks.
The lumber shortage is expected to continue into 2022, although the exact extent is unknown.
The main reason for this is that it takes years to grow and harvest trees, so the current shortfall in supply will take some time to correct itself.
In the meantime, prices are expected to remain high, so alternative decking materials such as composite may be a better option.
Aesthetics
Composite decking features high-definition wood grain patterns, making it feel and look more natural then it has ever before.
Lots of decking color options are available, along with wide selection of deck accessories, such as railings, gates, pergolas and more, for that custom outdoor look you've been looking for.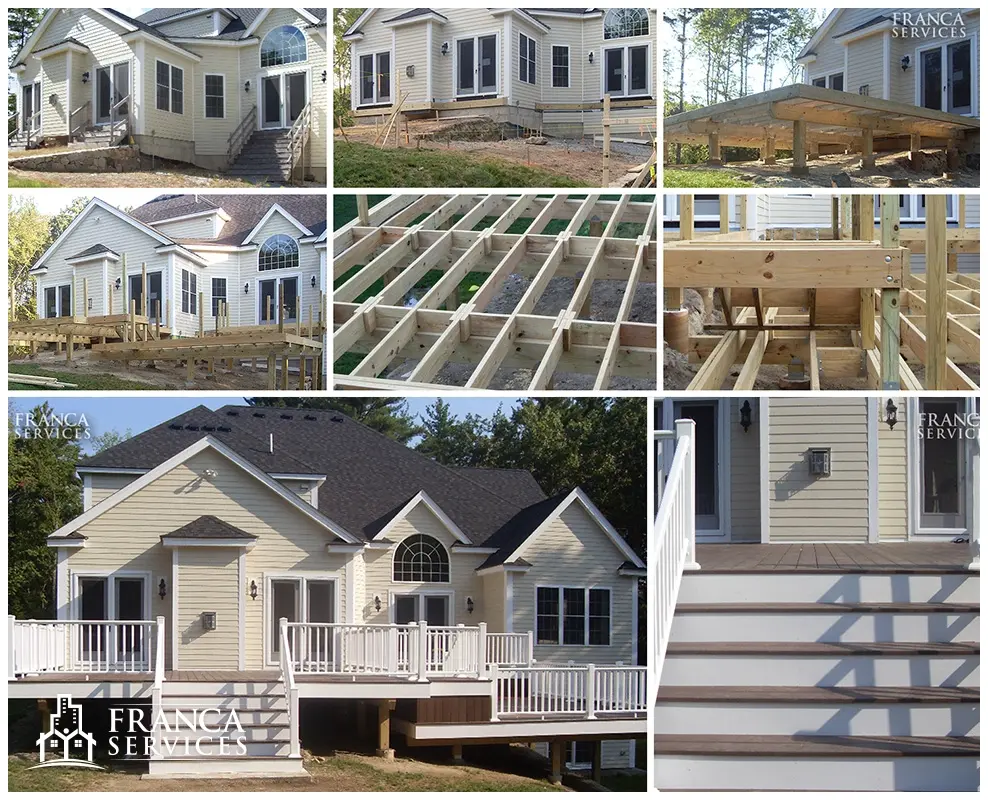 In conclusion
Composite decking is a great choice for homeowners who want the look of wood without all the maintenance.
Composite decking is also a eco-friendly option because it is made from recycled materials.
With so many benefits, it's no wonder that composite decking is one of the most popular choices for decking material.
Decks are the most highly utilized space on a typical home.
A deck is where most homeowners entertain guests, have dinner, and watch the kids play.
It's safe to say that when you buy a house with a deck, your deck is going to be put through the ringer!
If you want a deck that will stand the test of time, it's important that you get it constructed by someone with experience.
At Franca, we've been building decks for over 19 years; a wealth of experience that will guarantee that your deck will be built with attention to detail and will last many years.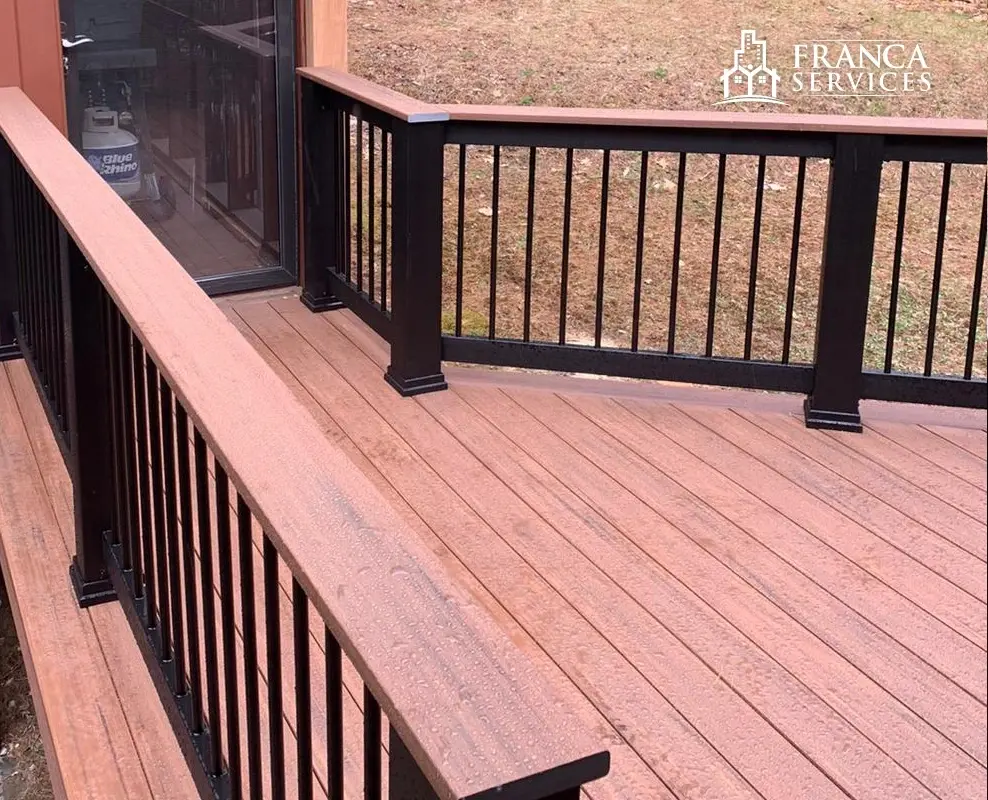 📄Blog:What to check for to know your deck might need replacing and your decking options.