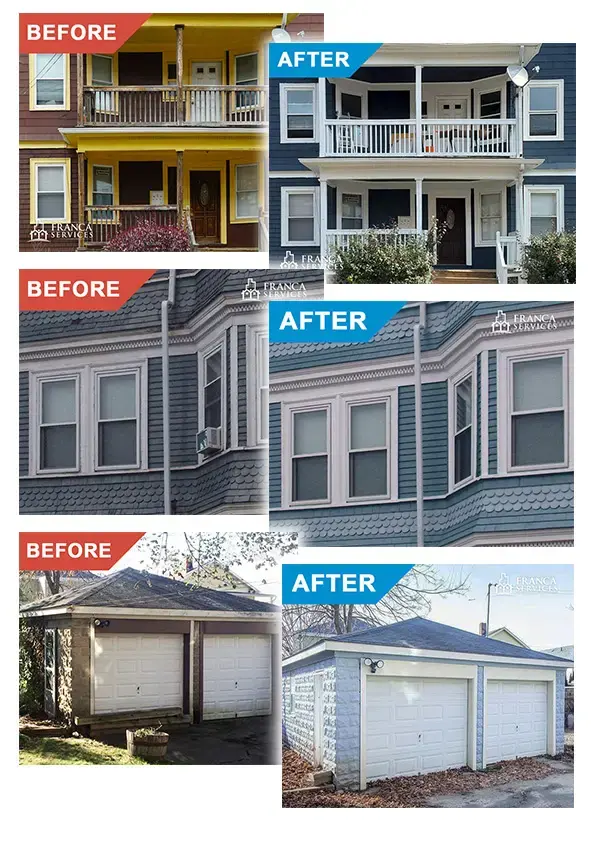 Exterior Painters in Arlington, MA
Paint your home's exterior with us - a family-owned and operated professional painting company, with over 19 years of experience serving Arlington area.
We can paint the exterior of your home or business to fit any need you may have.
Whether it is to improve the appearance, extend the life, or prepare your home for sale, we can specialize in any type of exterior painting.
Working with us is easy—from our careful preparation of your home to the final inspection, we do the work for you.
During your exterior painting project, you'll find we're punctual, polite, and take pride in all we do. We've perfected our craft so the process will be clean and efficient. After all, we are homeowners too!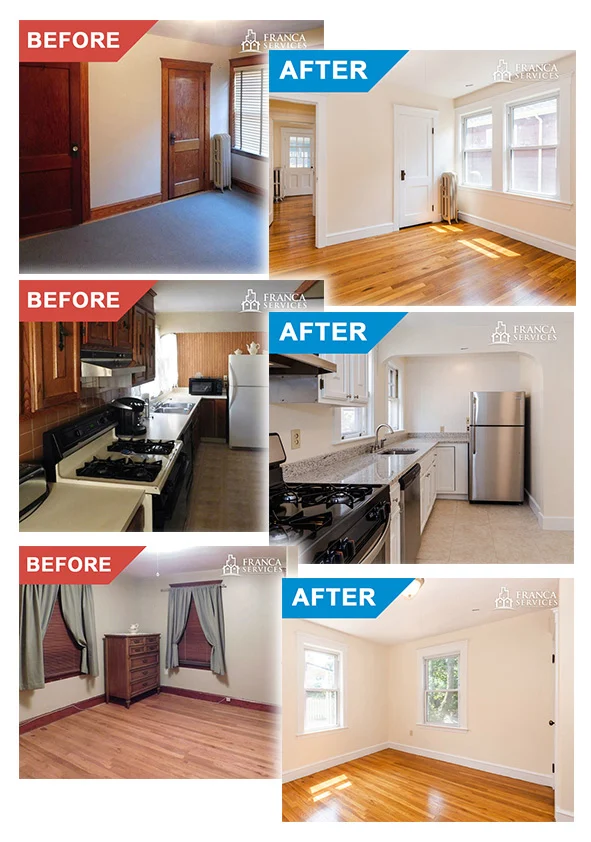 Interior Painters in Arlington, MA
Whether you need your interior painted, want a new color scheme or help with creative problem solving for a current project, our interior painting division is ready to handle your paint project within your budget and schedule.
Our professional painters will work with Sherwin Williams, Benjamin Moore, Cabot Stain, California Paints and C2 Paint to provide you different options on colors and finishes.
Interior painting can transform a room. When the walls look good, you feel better.
Get an estimate to brighten your interior space and add some color. Our goal is to assist your home project in a timely and cost-effective manner.
Whole House Painting Services
If you are looking to paint your house but have been unable to find high quality, competitively priced, and professional services, look no further.
We've been painting houses in and around Arlington, MA for over 19 years.
We have hundreds of satisfied customers and look forward to providing you the service that you deserve.
Home painting is an investment, and you want experience on your side.
From our talented painters to our state-of-the-art equipment, we utilize top-of-the-line materials for the most durable, professional paint job available. Our creativity and expertise make all the difference.
"They did an excellent job. They are very professional to deal with and finished the job ahead of schedule on our budget. I highly recommend Franca Services to anyone."- Denise S.
Deck Painting & Staining Services in Arlington, MA
Wood decks are one of the most cost-effective building materials, however, they can mar from wear over time. Painting a deck not only makes it look better, but protects it and helps it last longer.
Franca Services offers a variety of paint protection options that are available locally in Arlington including deck stripping and washing as well as complete paint applications.
Convert your old, worn out deck into a beautiful crisp clean extension of your home by hiring Franca Services today.
Our service includes pressure washing the surface of your deck, a full sanding of the wood, and several layers of high quality American made paint.
You want your deck to last a long time, but you don't want the expense and hassle of an extensive renovation. That's where Franca services comes in.
Just tell us the size of the deck you want painted, and our professional painters will do all the work for you.