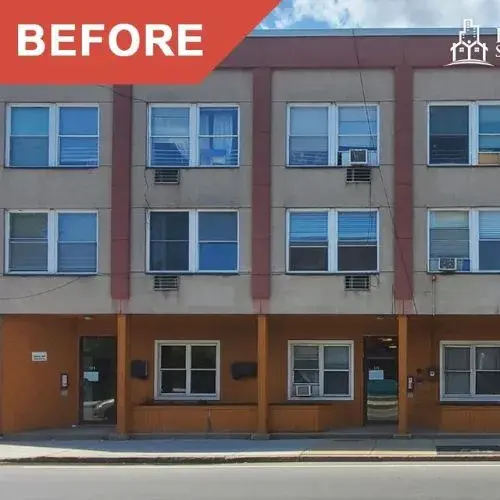 Professional Commercial Painting Services(Before)
Commercial painting involves applying a fresh coat of paint to office buildings, apartments, manufacturing facilities, schools, and hospitals.
Commercial painting contractors focus on projects of various sizes.
Finding qualified commercial painters can be a hectic process.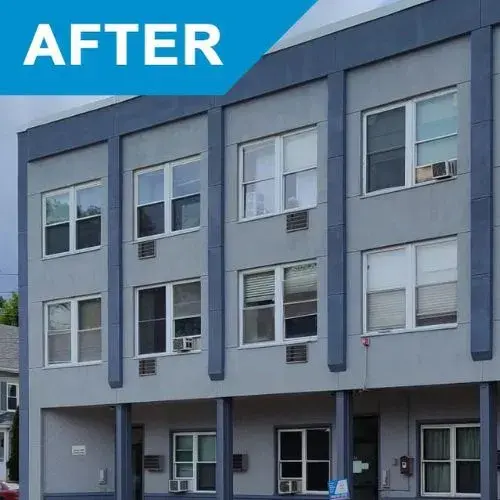 After Commercial Painting!
With years of experience and passion for painting, we can transform your commercial property into a masterpiece.
Using only the most reliable and high-performing paints, you can be assured that each coat will leave a permanent impression on both your customers and guests.
Franca Services is EPA certified and our staff is fully trained in up to date lead-safe practices. We take the highest level of precautions to always ensure their enforcement.
A variety of stains, varnishes, polyurethanes, and epoxy coatings exist which offer a lasting finish that provides a number of benefits for your institution or place of business. Franca Services has the tools and product knowledge to see that your project is a complete success.
Why Choose Us? 🏡
For over 19 years, Franca Services' Commercial Painting Division has overcome customers' commercial painting challenges while surpassing every expectation.
We are fully licensed, bonded and insured so you'll never have to be concerned about any incidents during your project.
Cutting corners is not part of our working philosophy; we believe in executing each and every job in accordance with our customers' wishes.
Respecting your time is a priority – we show up on time for work on the designated days you specify, and we keep our work areas clean and within safety compliance at all times.
We understand that building a deck or patio is a big investment and we want our customers to know that we are here for them to help accomplish the project in a timely and affordable manner.

Our team has many years of experience in all phases of deck and patio projects and we can create a one-of-a-kind outdoor space in your own backyard.