Got a worn-out Polywood and need to spruce it up? Wondering if it's possible to paint it? Find out now how to do it!
Can you paint Polywood?
Yes, you can! Polywood is a type of plastic lumber made from recycled materials, such as milk jugs and detergent bottles, and, because of that, you can paint Polywood without fear of being happy!
Is Polywood the same as Trex?
No, Polywood and Trex are not the same materials. Polywood is made from recycled plastic, while Trex is a composite material that is made from a combination of wood fibers and recycled plastic.
However, both Polywood and Trex are highly durable and suitable for use in outdoor environments and they can be painted.
What kind of paint do you use on Polywood?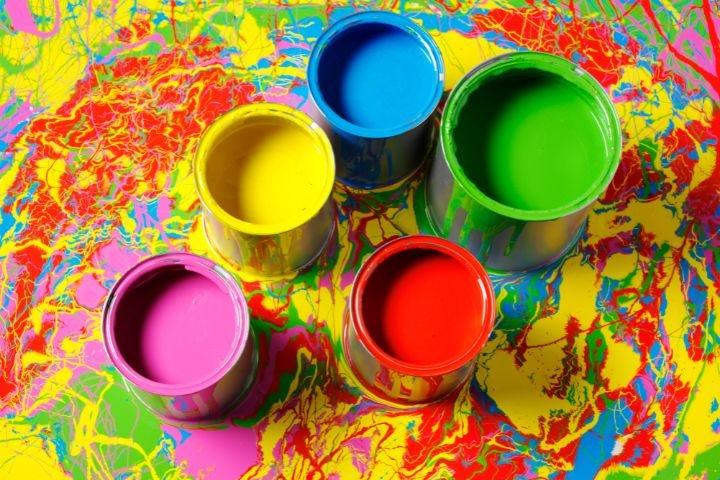 The best type of paint to use depends on the type of POLYWOOD furniture you have, as well as your personal preference. Here are some of the most popular types of paint that work well on POLYWOOD:
Water-based Paints;
Oil-based Paints;
Spray Paints;
How do you paint over Polywood?
Painting your Polywood furniture is an easy and cost-effective way to give it a fresh new look. In this guide, we will provide you with step-by-step instructions on how to paint your Polywood furniture.
Materials You Will Need
Before you start painting your Polywood furniture, you will need to gather the following materials:
Soap and water
Sandpaper
Primer
Paint
Paintbrush
Painter's tape
Drop cloth or plastic sheeting
Preparing Your Polywood Furniture for Painting
The first step in painting your Polywood furniture is to clean it thoroughly with soap and water.
Can Polywood be sanded?
Polywood can be sanded, but it is important to use a fine-grit sandpaper to avoid damaging the surface. Sanding can be useful if you need to remove any scratches or stains from your Polywood furniture.
Once your furniture is clean, use sandpaper to rough up the surface. This will help the primer adhere better to the Polywood.
Next, use painter's tape to cover any areas of your furniture that you do not want to paint. Use a drop cloth or plastic sheeting to protect the surrounding area from any paint splatters.
Applying the Primer
Before you apply paint to your Polywood furniture, you will need to apply a primer. A primer is essential for ensuring that the paint adheres properly to the surface. Apply the primer evenly and allow it to dry completely before proceeding.
Painting Your Polywood Furniture
Now it's time to paint your Polywood furniture! Use a paintbrush to apply the paint evenly, working in long strokes in the direction of the wood grain. Allow the first coat of paint to dry completely before applying a second coat.
After the second coat has dried, remove the painter's tape and any drop cloths or plastic sheeting. Your Polywood furniture should now have a beautiful new finish!
How long does Polywood last outside?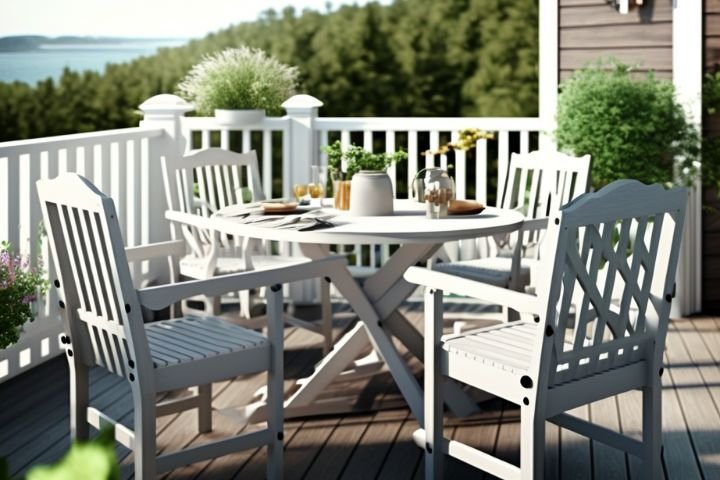 Polywood is a highly durable material that is designed to withstand the elements. With proper care and maintenance, your Polywood furniture can last for many years, like 15 or more. Polywood is resistant to rot, mold, and mildew, and it will not warp, crack, or splinter over time.
Will Polywood fade in the sun?
Polywood is designed to resist fading and discoloration from exposure to sunlight. However, over time, some fading may occur. To help prevent fading, it is recommended to keep your Polywood furniture out of direct sunlight when possible.
Does Polywood get hot in the sun?
Polywood does not get as hot in the sun as other materials, such as metal or plastic. However, on very hot days, it is still possible for Polywood to absorb some heat from the sun. To avoid discomfort, it is recommended to use cushions or a shade cover on your Polywood furniture on hot days.
Place your new Polywood in a location that matches the environment
Did you see how easy it is to paint Polywood? Remember to place it in a location that matches the environment. Did you renovate your furniture but the environment is still unattractive? We at Franca Services can do deck replacement, build decks or even perform exterior painting, helping you with the use of your new Polywood! Contact us right now!