What is window replacement?
Window replacement is when the window is removed from the house in order to put in a new one which is energy efficient. It's not so difficult like deck replacement.
The new window is made of double glass containing a gas named Low-E & Argon between them, preventing the heat that is inside the house from escaping during the winter and the cold air from outside enters;
During the summer it keeps the coolness indoors and the warmth outdoors, helping to keep the temperature of the house and consequently save energy.
Types of window installation application
There are two types of window installation application: new construction window and insert window.
New construction window
The new construction window is when our team, Franca Services, will remove the interior and exterior trim of the windows first and the existing window to expose the rough opening.
Once the rough opening is exposed, we'll take the opportunity to check for any rotten wood that might need to be replaced. After checking the rough opening it's time to install all the waterproofing materials on the sill, jambs and window heather. After that, a new window is ready to be installed, finishing with a new outside and inside trim.
Insert window
The insert window is when we only remove the existing sash or glass of the existing window keeping the interior and exterior frame and trim that are in good condition, free from any damage or rot.
There are some necessary requirements to do an insert window, such as to be free of rotten wood, the existing opening must be plumb, level and square and a 3-1/4 pocket have to exist or can be created.
How often should a window be replaced?
There isn't an exact time to replace a window, but there is one average time between 15 and 25 years. It all depends on the factors of the environment your window is exposed to.
One of the most important factors that leads to window replacement is when a window is drafty, because with this problem, you lose money, and then you wonder: why?
The warmth or the coldness that is inside your house escapes, depending on the season you are in, making you use more of your central heating or air conditioner, spending more and more money on energy bills.
A few more important factor to consider are: signs of rotten wood and existing sashes are not working properly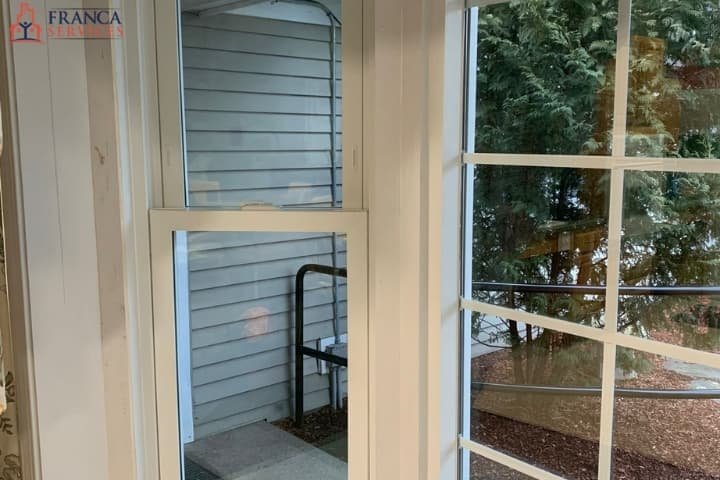 Lastly, if you already have a window which is energy efficient, with the Low-E & Argon, but the seal around the glasses fails it's time to get it replaced. How can you be able to identify a failure in your energy efficient window?
That is very simple: The glass will get foggy and you won't be able to remove it !
The Low-E & Argon gas between the double glass has no moisture and when it leaks, the air that we breathe which has a lot of moisture will take the place of the Low E Argon. You will notice "clouds" inside your double glass window that can't be wiped off !
Benefits of window replacement
What are the benefits of replacing a window?
Save money on your energy bill;
Warmer house during the winter and cooler house during the summer;
It will increase the value of your property;
It is a good opportunity to fix any rotting wood that might be in your house structure; preventing it from spreading out.
What are the main types of windows?
The most common types of windows are double hung, casement window and picture window.
Double Hung
This window has the upper sash and lower sash. Both sash can be moved up or down. You can also tilt them which makes it very easy to clean.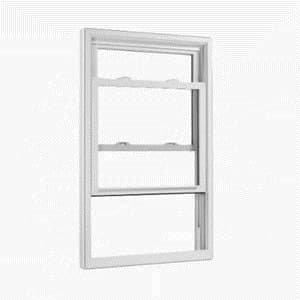 Casement Window
This type of window will have hinges on the left or right of the sash so it will open outward along the entire length, just like a regular door.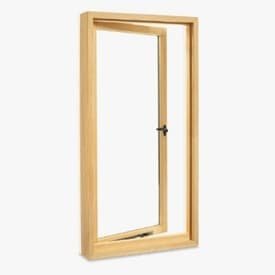 What are the best brands of windows?
We have 4 brands of windows that are well-known and have an excellent quality, they are:
Andersen Windows;
Marvin Windows;
Pella Windows;
Harvey Windows.
The first three brands are nationally well-known in the whole United States, whereas, the Harvey Windows is most well-known in the region of New England, that is, Connecticut, Maine, Massachusetts, New Hampshire, Rhode Island, and Vermont.
What is the best time of the year to replace a window?
The best period of the year to replace a window is throughout March and May, and September until the first week of December, because it is not so hot or so cold.
That makes you use more of your central heating or air conditioner, and if the windows are not well-sealed, the warmth of coolness escapes and it ends up with an increase in your energy bill.
How long does it take to remove and replace a window?
It all depends on the quantity of windows your house has! For example, if we are dealing with 10 replacement windows, for example, our team, Franca Services, usually takes only 1 day.
However if we are talking about 10 new construction windows it takes a few more days.
Do you install replacement windows from the inside or outside?
If you are looking for a replacement window, it can be done inside your house with a few exceptions, but if the application is a new construction window, it is done from the outside of your house.
An insert window can be done from inside of the house because we can keep all the interior and exterior trim that are in good condition, only removing the window that needs to be replaced.
Otherwise, a new construction window has a plastic strip called a nailing flange that must be nailed to the exterior sheeting of your house.
Can I replace 1 window at a time?
Yes, you can replace 1 window at a time, but it is advisable to replace as many windows as possible in order to save the client's money.
What is the most energy efficient window?
There is a coefficient here in The United States called U-Factor which measures how well the window insulates. So, a window that has a U-Factor of 0.25, for example, is a good energy efficient window.
Otherwise, windows with the coefficient 0.32 or 0.35 delivers an intermediate energy saving. The lower the U-Factor, the better the window insulates, therefore in order to have a great energy efficiency, it must be below 0.30.
How do vinyl windows compare to composite windows?
Between these two options, composite windows are the best ones, because the material is stronger and it doesn't expand or contract, making the window last longer.
However, it is important to say that it does not mean that vinyl windows are not a good option.
On the contrary Vinyl windows are more budget friendly and definitely can do the job. In our region for example all Vinyl windows must achieve an energy efficient criteria in order to go out on the market.
How do vinyl windows comprar to fiberglass windows ?
Fiberglass is the best in relation to vinyl because it is 3x stronger than steel and the expansion and contraction almost does not exist.
On the other hand, vinyl windows have come a long way as far as quality and durability due to the improvement in machinery that makes the windows and materials, so when it comes to saving money, this is the best option.
Did this article help you to understand the process of window replacement better?
Have you discovered your house is needing a window replacement?
Let us know and enjoy our specialized services in the comfort of your sweet home.