Do you want to know how to make a covered deck with fireplace? Deck fireplaces can be customized or purchased in a variety of styles and price points, although they tend to be more expensive compared to fire pits or portable fireplaces.
Given the substantial investment involved in installing a fireplace, it is crucial to thoroughly research your options before making a decision.
Replacing a fireplace once it has been installed can be costly and challenging. Read on for tips to guide you in choosing the right fireplace for a cozy and enjoyable outdoor experience.
Inspect the local
Before embarking on the design process of a deck fireplace, consider the available space closely.
It is important to be realistic about the size and dimensions of your deck area and how much room is available for the fireplace.
Choose a fireplace that is adequately sized to heat the space, yet not so large that it becomes overpowering.
When considering home improvement projects, hiring a professional can be just as cost-effective as doing it yourself. Installing a true outdoor fireplace can be expensive, with costs including masonry, gas line installation, and other construction considerations, which contractors can often manage more economically and efficiently than a DIY enthusiast.
It's important to obtain multiple quotes to ensure you receive the best value for your money. Quotes for projects are typically free, so you can gather valuable insights and ideas from experts without incurring any costs.
How do I make my deck fire resistant?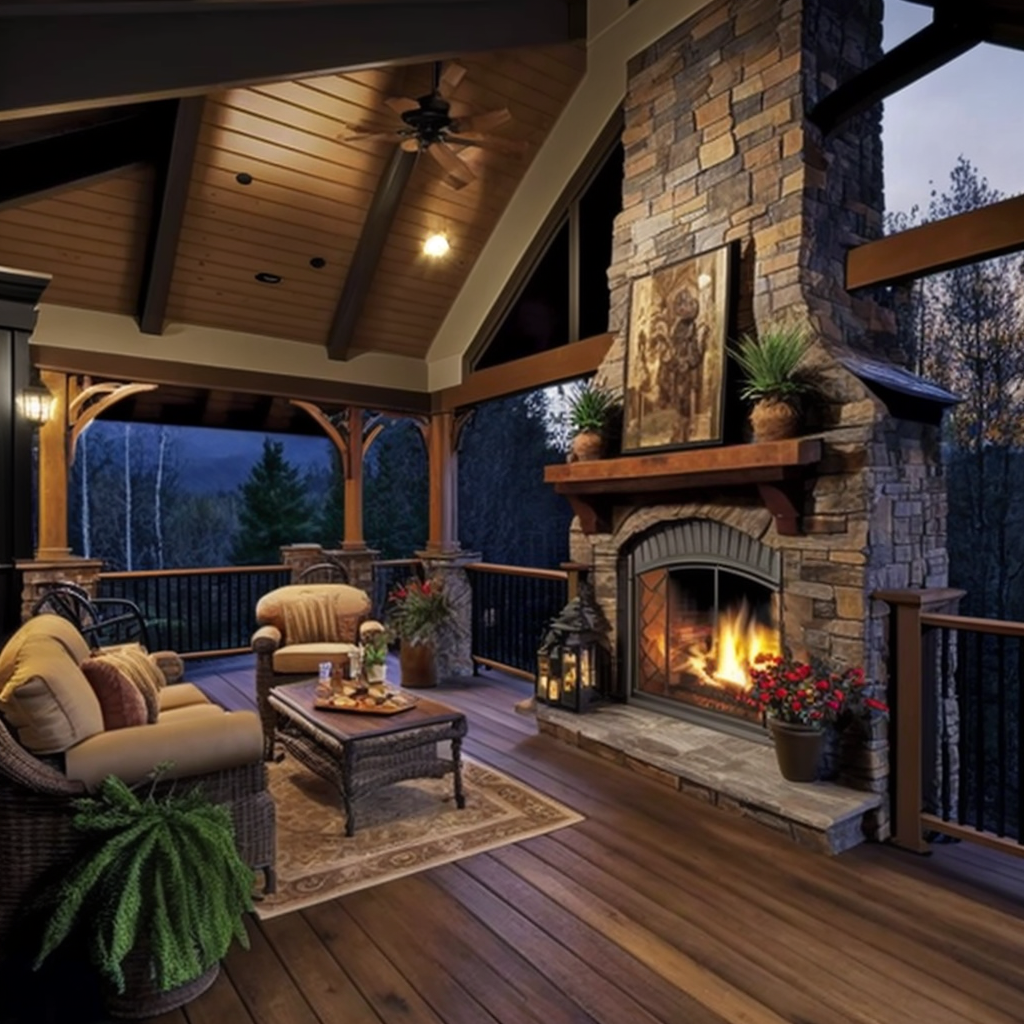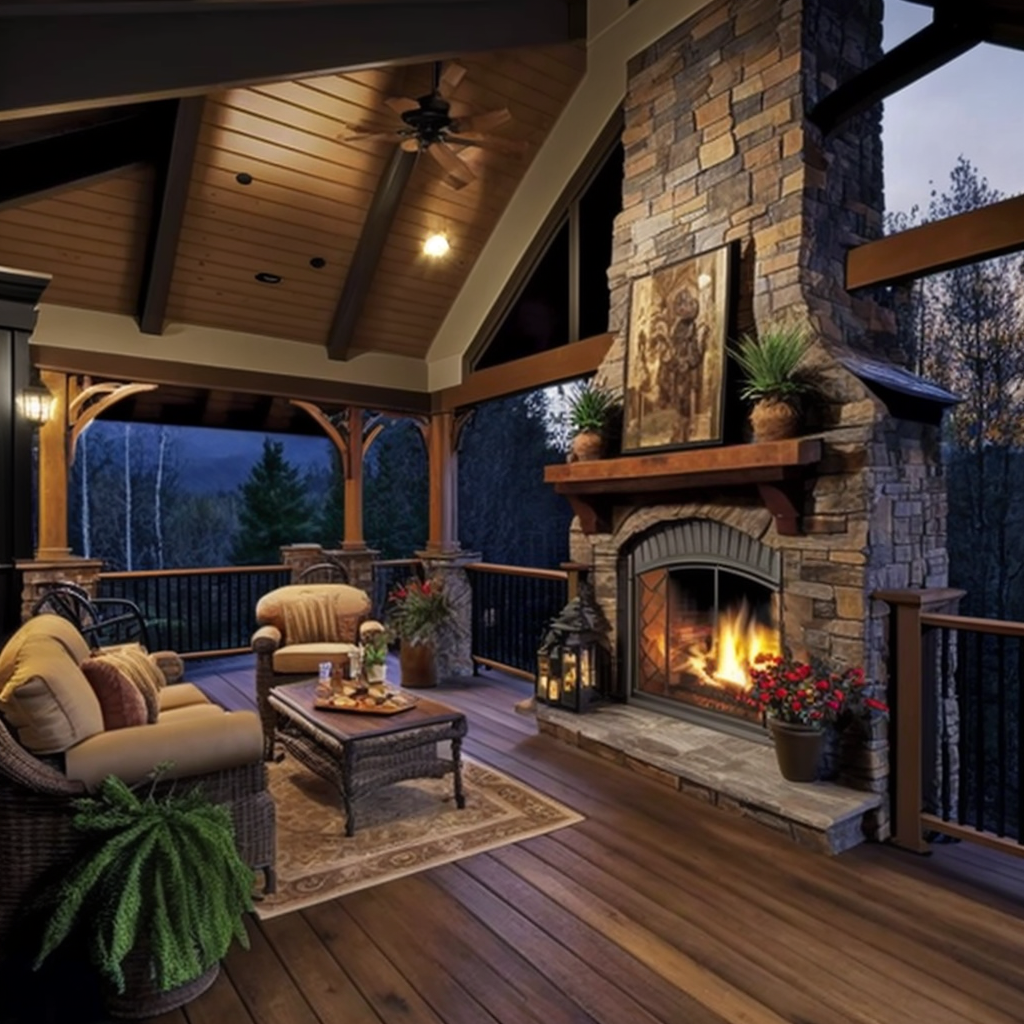 To enhance the fire resistance of a deck, apply a flame-retardant spray. You could also reinforce the base timbers by adding metal sheathing.
Consult with a local home improvement expert for the best advice. Furthermore, ensure that combustible materials are removed from both the top and bottom of the deck, as mentioned previously.
Check the deck for any decaying timbers and promptly replace them.
Shield the ledger board, where the house and deck connect, by installing flashing. This not only protects against embers but also prevents water damage and rot to the timber.
Use Fire retardant Wood
Wood is highly flammable, however, its flammability can be reduced by using fire retardants. Fire retardants make wooden decking materials less likely to catch fire. These compounds are typically incorporated into the wood during pressure treatment.
One of the benefits of fire retardants is that they can be applied to the bottom of a deck to defend against wind-borne embers. If you reside in an area prone to fires, it is highly recommended to avoid storing items under the deck.
Fire resistant composite board
Composite boards that are fire-resistant are in demand due to their aesthetic appeal and texture that resembles various types of natural wood, with the added bonus of being resistant to water and leaching.
However, it is important to note that not all composite boards offer fire resistance, so it may be wise to conduct further research if you are considering using composite boards in your project.
Autoclaved Concrete
An autoclaved aerated concrete block weighs approximately half the weight of a standard concrete block. It boasts one of the highest fire ratings of any decking material in the industry.
These blocks are resistant to mold and offer effective insulation. Additionally, they are non-combustible, meaning that they will not release any toxic gases in the event of a fire.
Covered deck with fireplace with Franca Services
In conclusion, a covered deck with a fireplace is a great investment for your home. It provides a cozy and comfortable space for entertaining guests, enjoying a warm night, or simply relaxing with your family.
While building a covered deck with a fireplace requires some expertise and specialized skills, France Services Company has a team of skilled deck builders who specialize in this type of work.
With our experience and knowledge, we can help you design and build a covered deck with a fireplace that meets your specific needs and enhances your outdoor living space.
So, whether you're looking for a new outdoor entertainment area or simply want to add value to your home, a covered deck with a fireplace is definitely worth considering.